Tracy Morgan Car Crash: Death Hoax Circulated on Internet a Day Before Accident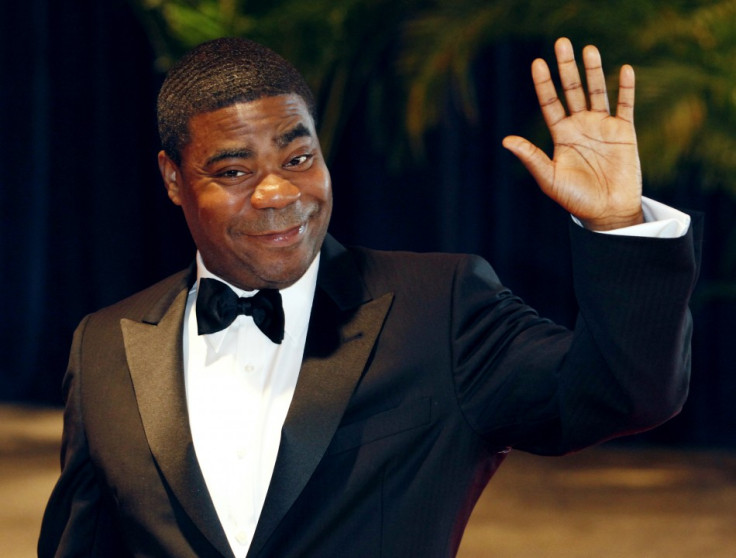 A Tracy Morgan death hoax was circulating on the internet just a day before the comedian-actor was critically hurt in a six-vehicle fatal accident on the New Jersey Turnpike.
The hoax is believed to have started from a parody news site, MediaMass.net.
The fake report read: "Rumors of the actor's alleged demise gained traction on Friday after a 'R.I.P. Tracy Morgan' Facebook page attracted nearly one million of 'likes'. Those who read the 'About' page were given a believable account of the American actor's passing:"
"At about 11 a.m. ET on Friday (June 06, 2014), our beloved actor Tracy Morgan passed away. Tracy Morgan was born on November 10, 1968 in New York. He will be missed but not forgotten. Please show your sympathy and condolences by commenting on and liking this page."
The website quoted one of his representatives as denying the report, saying: "He joins the long list of celebrities who have been victimised by this hoax. He's still alive and well, stop believing what you see on the Internet."
Following the accident on 7 June, the 45-year-old 30 Rock star was taken by helicopter to Robert Wood Johnson University Hospital in New Brunswick.
Morgan is in a critical condition and spokesman Lewis Kay said in a statement that the actor's condition remains unchanged.
A similar death hoax involving Fast & Furious star Paul Walker was swirling around the internet on the eve of his actual demise in a car crash in Los Angeles.
The list of celebrities affected by similar hoaxes is growing all the time, and includes comedian Bill Cosby, Bill Nye the Science Guy, Reese Witherspoon, Robert Pattinson, Margaret Thatcher, Phil Collins, Kris Jenner, Denzel Washington, Adele, John Witherspoon, Taylor Swift, Justin Bieber and Lady Gaga.
Meanwhile, Oscar-winning actor Morgan Freeman personally came forward to clear rumours and poke fun at fake stories suggesting he had died, assuring fans he was alive and well.
© Copyright IBTimes 2023. All rights reserved.