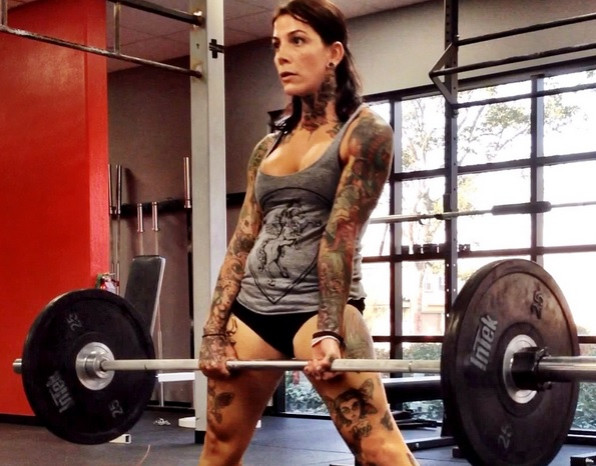 Transgender athlete Chloie Jonsson has filed a $2.5million (£15m) lawsuit against CrossFit for allegedly banning her from competing in the women's division for its annual games.
Jonsson, who weighs 151lbs and is 5Ft 4, claims she was rejected by the fitness company because of gender identity discrimination.
In court documents obtained by TMZ, Jonsson states that although the state of California legally recognises her as a woman, CrossFit has failed to accept her new identity.
She says she underwent gender assignment surgery back in 2006 and refusing her entry into the games, because she was born a man, is a violation of her civil rights as a transgender woman.
According to TMZ, CrossFit sent Jonsson a letter outlining the reasons for not allowing her to compete as a woman when she inquired about entry.
"The fundamental, ineluctable fact is that a male competitor who has a sex reassignment procedure still has a genetic makeup that confers a physical and physiological advantage over women," the letter reads.
"Our decision has nothing to do with 'ignorance' or being bigots -- it has to do with a very real understanding of the human genome, of fundamental biology, that you are either intentionally ignoring or missed in high school."
Johnsson is now seeking $2.5m in damages for the alleged emotional distress she suffered as result of the ban.
The CrossFit Games are scheduled to start on 25 July.