A mixed-race performance artist has provoked controversy after posting images online showing himself posing with semi-naked white women draped over his shoulders.
Brooklyn-based Nate Hill said that his project, Trophy Scarves, was designed to highlight the fact that many black man see dating a white women as a status symbol.
He said the exhibit made a bold statement about race and culture and the way society treated women.
"There are people who see certain races as status symbols, and someone had to comment on that," Hill told Vice magazine.
For the project, Hill went to the homes of white women and asked them to strip off and drape themselves around his neck as though they were inanimate objects.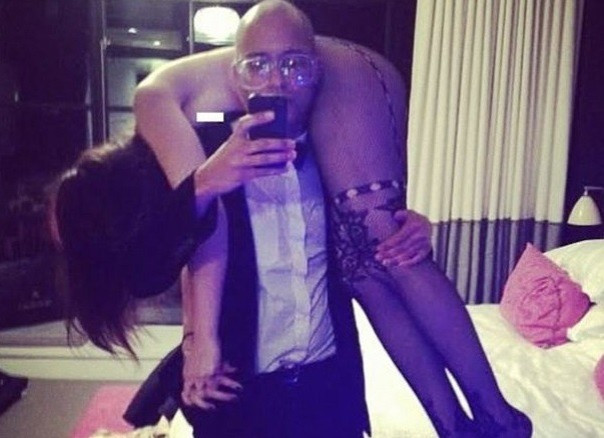 The project features professional photographs as well as a series of Instagram selfies.
The 36-year-old artist, who has a black father and white mother, denied that his work objectified women. He added that he was still prepared for a backlash.
"There are always going to be people upset that women are objectified in the piece," he told the Daily Mail. "'Yes I mean [the women] are scarves - they couldn't be more objectified but I did that to make a point."
According to Hill his wife just "tolerated" his artwork.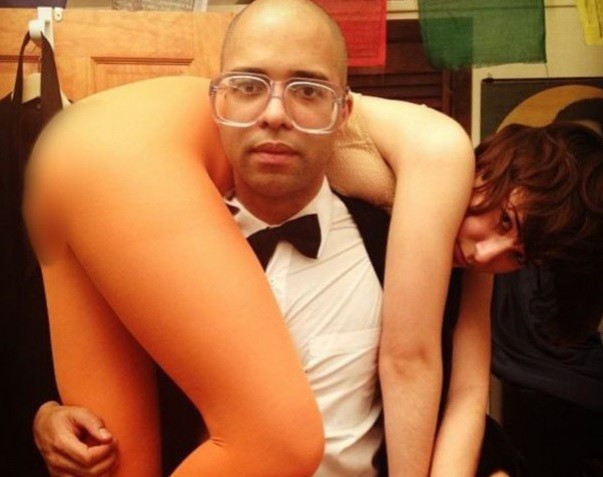 "I blocked her on Twitter, so she can't see what I'm doing," Hill told the magazine. "She just followed me on Instagram, so I'm probably going to block her on there too."
Hill has amassed over 3,500 followers on Instagram.
One commentator said: "I dunno. I get it. Thin, attractive, white women are seen as accessories by the mainstream media. But I don't think it's just white women. I think he just wants to draw attention to how ridiculous a notion it is."
Another wrote: "Art? Please, that's a joke all on it's own. That is not art. Like another woman had said, it's a sick f****n fetish that this man has."