Turkey Blocks YouTube after Syria Security Meeting Leaks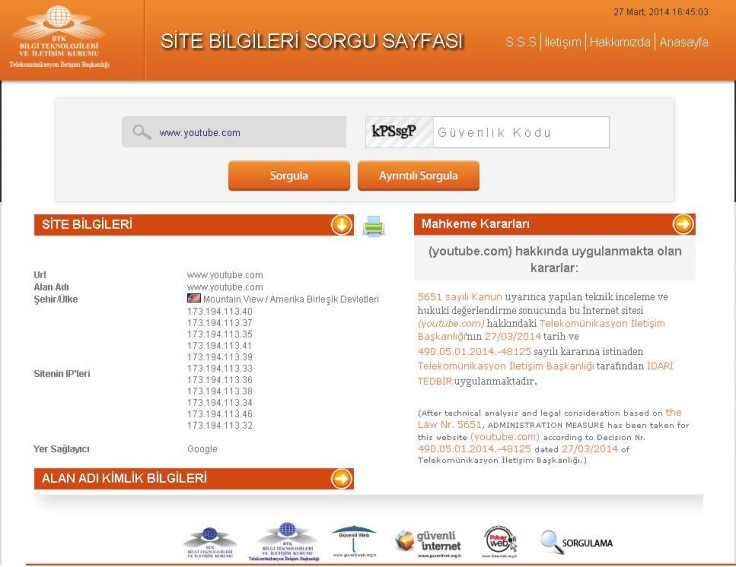 YouTube has been blocked in Turkey following the latest leak of a recording of a key high-level security meeting on Syria.
The development came after an Ankara court temporarily suspended a Turkish government agency's decisions to block access to Twitter.
Erdogan previously said the country could also block Facebook and Twitter.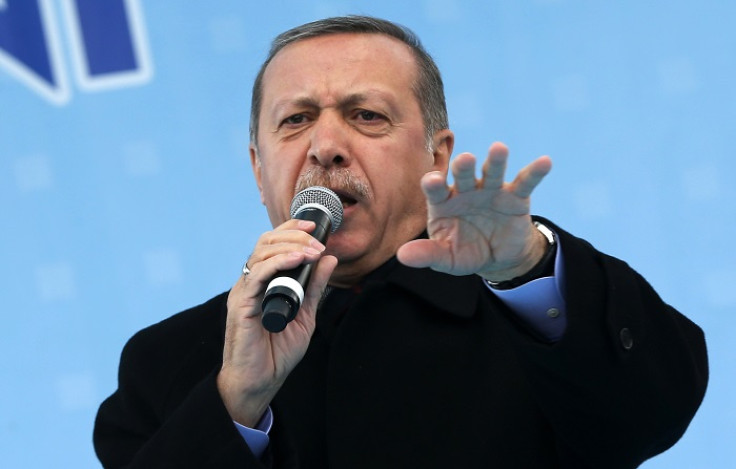 Turkish Prime Minister Recep Tayyip Erdogan addresses a crowed ahead of local elections on 30 March.
Reuters
Another recording revealing Prime Minister Recep Tayyip Erdogan's involvement in the leak of a 2010 sex tape was released earlier this week.
Google Inc, which owns YouTube, had just announced that it would not remove a previously uploaded video in which Erdogan tells his son to hide money from investigators.
Turkey's Prime Minister has said the recordings, which have been viewed million of times on YouTube, are part of a foreign plot to topple his government.
Turkish telecoms authority (TIB) says has taken 'administrative measure' against YouTube in Turkey.
In the leaked video, Turkey's intelligence chief Hakan Fidan is discussing with Foreign Minister Ahmet Davutoglu, Deputy Chief of Staff Yasar Guler and other officials a possible operation in Syria to secure the tomb of Suleyman Shah, grandfather of the founder of the Ottoman empire.
Ankara regards the tomb as sovereign Turkish territory under a treaty signed with France in 1921, when Syria was under French rule.
Turkish Foreign Ministry said the leaked recording of top officials discussing Syria operation was "partially manipulated" and is a "wretched attack" on national security.
YouTube was banned sporadically in Turkey between 2007 and 2010 because it had refused to remove videos that were said to be insulting to the founder of modern Turkey, Mustafa Kemal Ataturk.
MORE TO FOLLOW...
© Copyright IBTimes 2023. All rights reserved.