The actress Ashley Greene's luxury LA apartment was gutted by fire on Friday 22 March, with one of her dogs perishing in the inferno.
The Twilight star, her boyfriend and brother were awoken by the blaze, which broke out on the living room sofa, according to TMZ.
Three people were treated for minor injuries and there were also reports of two other people suffering burns.
The 26-year-old actress, who plays vampire Alice Cullen, the on-screen sister of Robert Pattinson in the Twilight films, fled the apartment with her brother and boyfriend after being woken by the fire. The two men tried to go back to save the dogs after realising they were still inside but were unable to enter.
It has not been confirmed if Greene's boyfriend at the scene was Ryan Phillippe, Reese Witherspoon's ex-husband. The couple have been romantically linked as they were snapped by paparazzi after dining together at Hollywood's plush Vignette Lounge recently.
When firefighters entered the gutted apartment, they discovered that one of Greene's two fox terrier dogs had died in the blaze; its body was found under the bed.
Greene was photographed at the scene covered in soot. The pictures of the distraught actress cradling her dead pet, wrapped in a blanket, have been published on TMZ.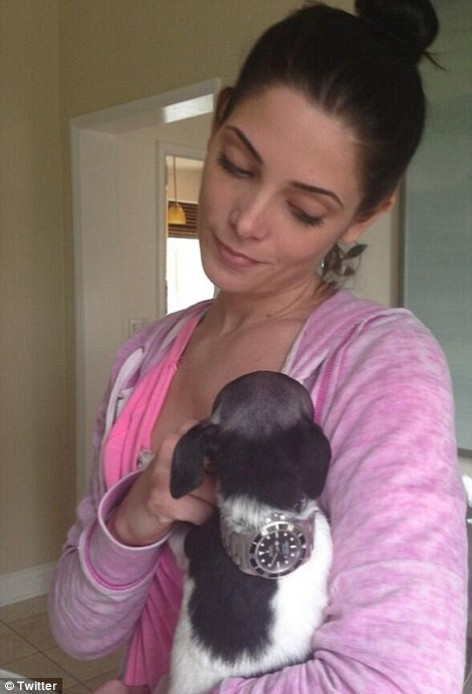 At least ten fire engines arrived at the scene of the blaze, with ten ambulances parked nearby. The fire was brought under control and extinguished just after 10am on Friday.
The luxury apartment is located in the Granville Towers complex on Crescent Heights Boulevard in the West Hollywood, which has been home to many celebrities including Marilyn Monroe, Mickey Rourke and Portia de Rossi.
One-bedroom suites command monthly rentals of around £2,600 at the iconic 1930s-era landmark building.
Eyewitness Erin Boyle told the MailOnline: "It was completely burnt out, [Greene's] whole apartment was burnt to a crisp. All the windows were blown out with smoke billowing out of them.
"All of the building had been evacuated and all of the residents were outside. Some looked scared, some were angry."