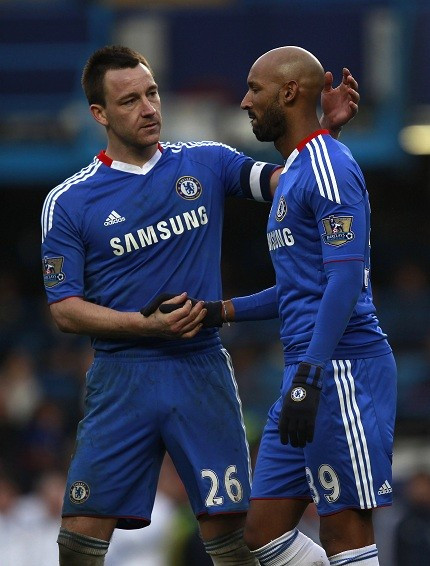 The investigation into Chelsea and England captain John Terry's alleged racist abuse of Queens Park Rangers defender Anton Ferdinand took a further twist, after the under fire 30-year-old was forced to call in the police, following the surfacing of a doctored recording of his voice uttering racist comments was posted on the internet.
The Daily Mail claim Terry was stunned to hear the bogus footage of a vehement mobile phone conversation from 2003 which cropped up on YouTube on Thursday. The clip was seemingly presented as evidence of Terry's alleged racist behaviour and is believed to include the same phrase the Premier League stalwart is alleged to have shouted at Ferdinand during the West London derby last month.
Although Terry does not deny having the conversation, the version that has appeared online has been digitally doctored in order to present Fabio Capello's permanent captain as a racist.
On hearing the edited footage, Terry contacted the Essex police to verify his claims, and the video has subsequently been removed.
The Essex police said in a statement: "We believe that the recording has been edited and the matter is now closed."
The hugely controversial centre-half, who was stripped of the England captaincy in February 2010 following allegations regarding his private life before being reinstated a year later, is believed to be furious at the slanderous attempts to sully his character amid his current efforts to clear his name.
Terry is currently the subject of separate investigations by the Football Association and Hammersmith and Fulham police into allegations he racially abused Ferdinand, the younger brother of Manchester United star Rio Ferdinand, during last month's ill-tempered West London derby at Loftus Road. The England skipper strongly denies the claims and suggests the whole incident was a misunderstanding.
Reports yesterday indicated Fabio Capello was likely to retain the player in his squads for the upcoming international friendlies against Spain and Sweden, but will hold discussions with the FA chairman David Bernstein prior to naming his side on Sunday.