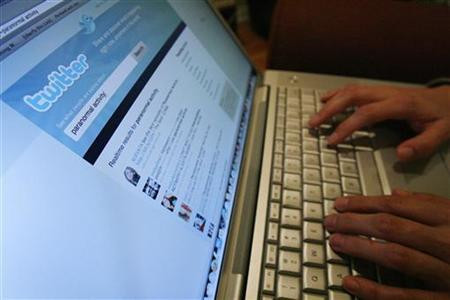 Two Mexicans were recently accused of terrorism and sabotage for using the internet to spread false rumours about drug-related violence and, after much debate, the charges were dropped but the case is still causing an upheaval, as once praised for instigating change and helping revolution, governments are now accusing social networks of helping to spread violence.
While social networks such as Facebook were highly praised in the last few years for helping pro-democracy demonstrators organise protests and mobilise people, in countries such as Iran or even more recently in Egypt and Tunisia, a series of recent cases seem to indicate that governments are also becoming less tolerant of the ability to post uncensored messages.
In July 2011, in London, the UK government faced a series of riots after a man called Mark Duggan was shot by policeman in unclear circumstances and within hours social network web sites were accused of fuelling the riots as messages describing where the rioting and looting were taking place, or calling for people to meet up in certain areas were posted online.
Not long after however the police realised that most of the rioters had mainly used their blackberry messenger services which are harder to trace than posts on Facebook or Twitter, but that did not prevent some people from being arrested and charged for allegedly encouraging violence online.
Mexico however seemed to have stepped up the witch hunt against social networks as two suspects who were accused of provoking panic in Veracruz State by reporting non-existent attacks on schools on Twitter and Facebook, were charged with terrorism, provoking outrage from human rights and civil liberties groups.
Should Maria de Jesus Bravo Pagola, 34, and Gilberto Martinez Vera, 48, have been convicted of terrorism, the two suspects could have faced up to 30 years in prison.
Since the charges have now been dropped however they could still be charged with disturbing public order, which is a much lesser offence that was especially created by Veracruz state's congress in response to their case.
Both Pagola, and Vera, were arrested on 26 August, a day after they allegedly posted false reports that drugs gangs were carrying out kidnappings and shootings at schools in the city of Veracruz.
"I can confirm that, at the Jorge Arroyo School in the Carranza district, five children have been taken away by an armed group. Total psychosis in the area," Mr Martinez, who works a school teacher, allegedly tweeted.
Ms Bravo Pagola was also accused of writing that a helicopter had fired at another school while the children were on their break.
According to the authorities the fake reports provoked a wave of panic in the streets of Veracruz as people were extremely worried something had happened to their children.
As the pair was arrested, state governor Javier Duarte demanded they be charged with terrorism, but the two suspects denied the charges, saying the information they sent had already been posted by others on social media sites.
Governor Duarte chose to use his Twitter account to comment on the decision to drop the terrorism charge, saying, "Since there is now legislation that defines the conduct of the two people who caused disturbances, prosecutors are dropping the criminal action."
Local human rights groups called for their release, calling the charges unjust and an attack on freedom of expression.
The case came as drug and gangs related violence has been escalating in Veracruz state and as the circle of violence continues, Tuesday September 20, 35 bodies - thought to be members a well-known drugs cartel - were dumped on a main road in Veracruz in broad daylight.
The case of the so-called "Twitter terrorists" has shown that many Mexican now rely on social networking to find out about drug-related violence crimes or news, which according to activists is caused by the lack of transparency in the media but also the authorities.
Many affirm officials are reluctant to release information or discuss drug-related problems openly, while at the same time pressuring the media into limiting their reporting of violence, so as a consequence people tend to rely on sites such as Twitter or Facebook to check out where violent attacks and gunfights have been located.
As more and more governments now request for stricter regulations of the internet and the social media, and ask for more control, questions surrounding freedom of expression are raised and rights groups call for charges to reflect the nature of the offence. The "Twitter terrorist" case in Mexico illustrates how social networks can be blamed for an escalation of violence, like recently in London, enabling those in powers to once again divert the attention from the real problems, which often include their inability to tackle the problems affecting their country.