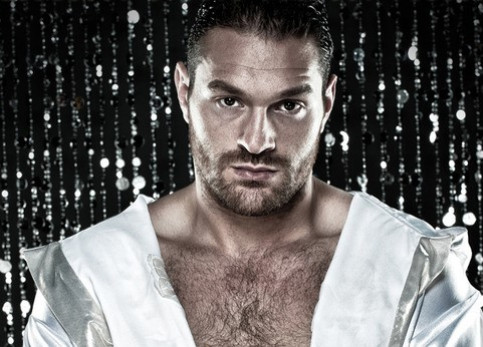 Undefeated heavyweight Tyson Fury is on the verge of securing a world title bout with Wladimir Klitschko next summer provided he can beat American Kevin Johnson, but can the outspoken Brit dethrone the clinical champion?
Fury may not be to everyone's taste but it is clear that there is plenty of ability within his 6ft 9" frame. Having fully dedicated himself to the sport, he is a physically imposing presence who was mixing it with the very best amateurs when not yet out of his teens.
The 24-year-olod has matured in recent years and gave a clinical performance to dispatch the dangerous Martin Rogan, even using the fight to change his style and box the entire contest as a southpaw.
Having secured 19 wins and comprehensively defeated another world title challenger in Dereck Chisora - who was completely out of shape for the contest - Fury has just one more hurdle in his way.
Of course it is a rather sizeable hurdle in the form of Kevin Johnson. The 31 fight veteran is one of the few men to have gone the distance with Vitali Klitschko but most British fans will remember his performance in the International Prize Fighter series which saw him lose rather embarrassingly to the relatively unknown To Hamer.
Fury should really walk through the 33-year-old American and with that, secure his chance at dethroning one of the Klitschkos. Wladimir has barely been out of first gear in recent fights, including his win over David Haye, and will represent by far the toughest test of the young pretenders career.
Fury certainly talks a good fight, and only last week called out the WBC champion, saying: "I don't want to fight any other idiots in the division, it's Wladimir or nobody. I've no interest in fighting Vitali. I'm not interested in fighting an old guy who is on the slide.
"I want to be a total underdog, I don't want anything on my side. I'm going to go over there [Germany] and I'm going to wreck him. I don't want a points decision. He will get knocked out for sure."
Fury's promoter, Mick Hennessey, also talks a confident game as he predicted that his fighter would go on to rule the heavyweight division.
"Tyson is the future of the heavyweight division and the fans in the Odyssey Arena in Belfast are going to see that on Saturday night. The WBC have confirmed that the fight is an official WBC World title eliminator which is great news for Tyson," said Hennessey.
"David Haye is messing around in the jungle, David Price is fighting the elderly while Tyson is getting on with being the real deal in the heavyweight division. He's already shown that he's the best in Britain and when he beats Johnson he'll prove that he's ready to go on and rule the heavyweight division in 2013."
The problem facing Fury is that he will come up against a ring general who has improved with age. Wladimir knows all the tricks, he has an iron jab and knows exactly how to dissect an opponent. 62 men have challenged him and 59 have fallen by the wayside, with 50 unable to hear the final bell.
Fury can look to Ross Puritty, Corrie Sanders and Lamon Brewster as the only men that have defeated Wladimir, and all three did manage to get the stoppage. If you catch the champion, there are some question marks over his chin. The problem is that no-one has tested it for the best part of eight years.
There are some physical attributes in Fury's favour as he is three inches taller than Wladimir and boasts a four inch reach advantage. Both factors could be important in upsetting the rhythm of the 36-year-old.
Fury must also learn from the failures of other fighters who failed to properly engage. He must not be placid but must look to utilise his jab and look for the power punches which have secured him 14 stoppages.
It will be youth against experience, a brash outspoken challenger versus a clinical and articulate champion. We hope it will be one hell of a contest.