UConn women's basketball team honoured at White House for fourth consecutive year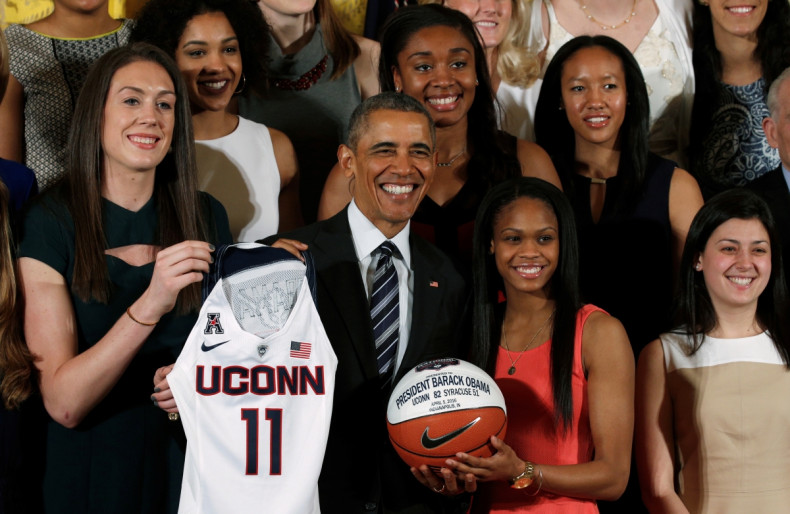 President Barack Obama welcomed and honoured the University of Connecticut's women's basketball team for the fourth year in a row on 10 May. The team won their historic fourth consecutive national championship beating Syracuse University 82-51, on Sunday.
"You can't win them all is a cliché that does not apply to this team," Obama said, adding: "Each year, it has set a high bar for excellence, and each year you see the women's game getting better and better and better," the Statesman reported.
Geno Auriemma, who coached the 2016 National Collegiate Athletic Association (NCAA) Champion basketball team, was also present at the White House ceremony.
Recalling his visit during the president's first term, coach Auriemma said that he remembered being hopeful of returning with his team to the White House, as well as Obama's response at the time: "So am I."
"The team go to bed at night knowing that no one in the history of basketball has ever done what they've done and no one will ever be able to do more than what they've done," Auriemma, who joined the side in 1985, said.
The Huskies have 11 NCAA Division I National Championships to their name and the longest winning streak in college basketball with 90 consecutive wins. "I have a feeling this team will be back again," Obama said, adding: "I will not be. I'll be honest coach. I'll miss the visits and the annual phone calls."