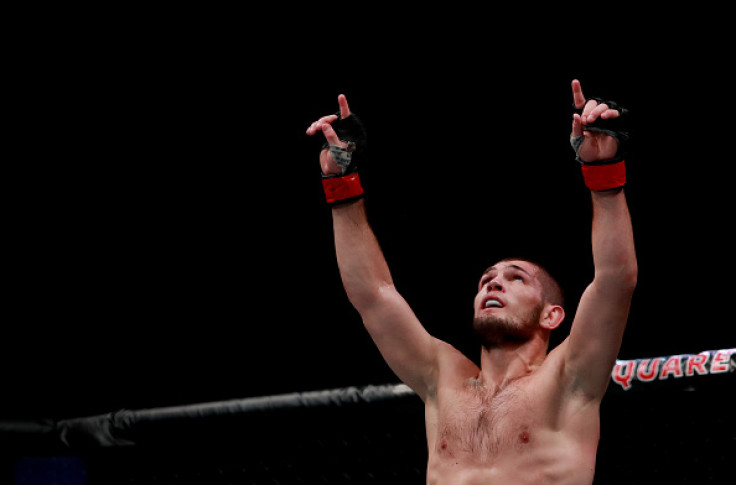 UFC lightweight star Tony Ferguson and Khabib Nurmagomedov have expressed their frustration against Conor McGregor due to his extended break from the sport as he awaits the birth of his first child.
The 28-year-old defeated Eddie Alvarez at UFC 205 in November 2016 and that saw him being crowned as the double champion. He won the lightweight title at the Madison Square Garden, while holding the featherweight title.
McGregor was forced to give his featherweight championship, leaving him with only the lightweight title to fight for. However, his absence from the UFC means no other fighter will get a title shot and this has led Ferguson and Nurmagomedov face each other for the interim lightweight championship at UFC 209 in March 2016.
Ferguson suggested that McGregor is scared to face him, while Nurmagomedov went on to suggest that the Dubliner has a history of not defending his belt.
"It's for an interim title. It should be for the real (expletive). Am I little pissed about it? Yeah. Is Conor going to defend his belt? Little (expletive). Probably not," Ferguson told FOX Sports.
"He's going to run. Go ahead. Go run. Go try to box so you can get your ass kicked, too, then when you're ready to come back they're going to strip your belt. At 155, I'm going to be holding that and you're going to be like 'oh I want my belt back'. I don't give a (expletive). This is the real fight. The fight's between Khabib and Ferguson. That's the real deal fight."
On McGregor, Nurmagomedov said, "Because he never defends his belts. He never [defended] his Cage Warriors belts, never defended his featherweight belt, and now UFC lightweight, I don't think is different. But he has to defend."
"We'll see. I don't think about this too much. I think about Tony and March 4. This is the biggest fight in my life."