A policeman in Uganda had to be consoled by his father after a tortoise tried to attack him - admittedly rather slowly.
Charles Onegi, an officer in Nebbi district, in the north of Uganda close to the Congolese border, had just returned from a hard day and was having a nice cup of tea when suddenly all shell broke loose: a tortoise entered his home and it was completely off its carapace.
"I tried to scare it but the tortoise became very aggressive," Onegi recounted later to Ugandan newspaper New Vision. "I took a stick to chase it but it instead became more violent making me to make alarm. I immediately picked a plastic chair to hit it. It then got out of the hut and moved towards the latrine as people rushed to my rescue."
Despite the fact the tortoise was fleeing - fairly slowly - from the scene and making for the village lavatory, Onegi knew he had no time to lose. Or not much time, anyway. Grabbing a gun and without a thought for his personal safety he confronted the hardened assailant as the tortoise's head emerged.
"When it came out, I reached for my gun and shot it dead," said Onegi. "It was a very big white tortoise. As I talk now, I am still scared because it is the first time I have seen such an incident happen in my life or heard of one."
Still justifiably terrified, Onegi called his boss, Nebbi district police commander Onesmus Mwesigwa, and requested permission to leave his work station. Sadly, his boss was less understanding than might be imagined when informed he had just been attacked by a potentially deadly tortoise.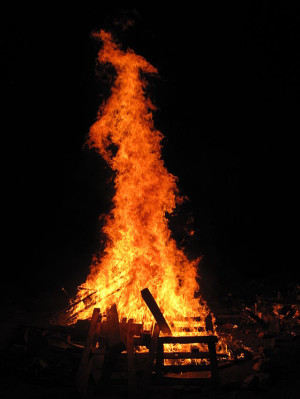 "He consoled me and advised me to keep on duty," said Onegiu. Luckily, his family were more supportive. "My father also came to talk and consoled me about the incident, but I'm still scared."
Onegi still feels stressed and traumatised by the experience but with the support of colleagues, friends and family he is slowly emerging from his shell and says he hopes the incident has tortoise all a lesson: testy Testudinidae can strike at any time.
"It was a wonderful morning for me after training the crime preventers for the sub-county on the basics of their jobs," says Onegi. "Little did I know that a different chapter awaited me later at home."
Sadly, Onegi's boss, Onesmus Mwesigwa, seemed more amused than concerned by the terrifying incident. "Onegi called me and narrated how the tortoise came to his house and tried to grab his legs. As, you know in the villages, there is a lot of superstitions where people think 'somebody is after me'. But, we consulted with some elders and his colleagues."
Mwesigwa quickly assured locals that their lives were not in danger as the tortoise had now turned turtle and gone to tortoise shell. Local villagers prayed for their friend before burning the dead tortoise to ashes - just as many people in England do every Bonfire Night.