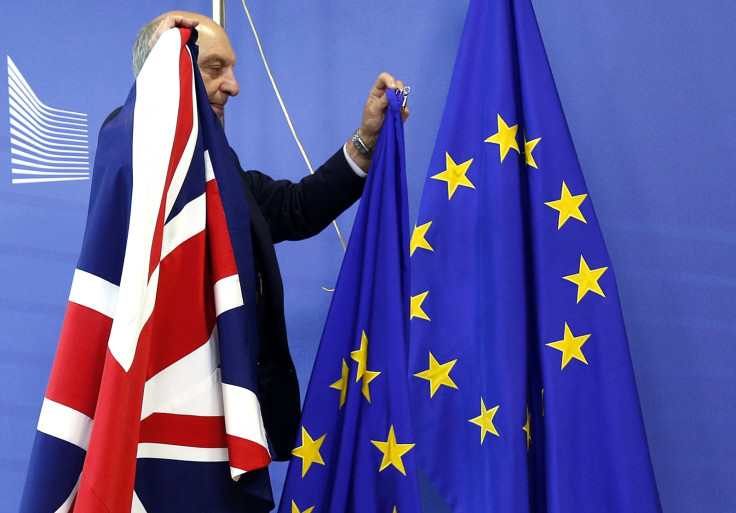 UK businesses should be more proactive and start planning their post-Brexit operations, says the Institute of Directors (IoD) in a report published on Wednesday.
"Companies rarely wait for states to negotiate trade agreements before venturing into cross-border trade...Accordingly, business people must not wait for the outcome of negotiations before undertaking their own planning and consultation in an attempt to minimise the potential for disruption to existing commercial relationships," Allie Renison, the IoD's head of Europe and trade policy said in the report, according to The Telegraph.
The IoD added that although companies have recovered their optimism amid the UK economy's positive performance since the June 2016 referendum vote, the future depends on a successful trade deal with the EU.
If UK and EU do not reach a trade deal, businesses will have to incur steep tariff increases under World Trade Organisation (WTO) rules, it said. The body has asked companies to prepare for the worst-case scenario.
The Institute added that it would be impossible to negotiate a full trade deal within the two-year timeframe available between UK triggering the Article 50 and its exit from EU, according to The Independent.
"Should it be needed, the most ideal extension period in between the withdrawal agreement and completion of the new framework would be a continuation of the status quo for a period of one to two years," IoD was quoted as saying by The Telegraph.
Failing to implement a proper transition period could push businesses into uncertainty, which will most likely be a sudden and overnight transformation in trading conditions, the IoD warned.
EEF, an engineering and manufacturing trade body that represents about 5,000 UK businesses, has also reiterated IoD's claim.
The EEF, however, has asked for a longer transition period of atleast five years. It said the extension might ease business uncertainties.
In this regard, Dame Judith Hackitt, chairperson of EEF, is expected to tell at the group's annual dinner on Wednesday, "While the Prime Minister has warned of walking away and that no deal is preferable to a bad deal, that is not an option that business can accept because no deal means prolonged uncertainty and confusion.
"We simply have to avoid the UK departing in haste if we want to avoid spending the next 30 years repenting," Hackitt said, according to The Independent.