UK consumer spending patterns revealed in recent report by Barclays
Inflation forces Brits to reduce discretionary purchases as consumer card spending grows in March. However, pubs and clubs flourished during the coronation weekend.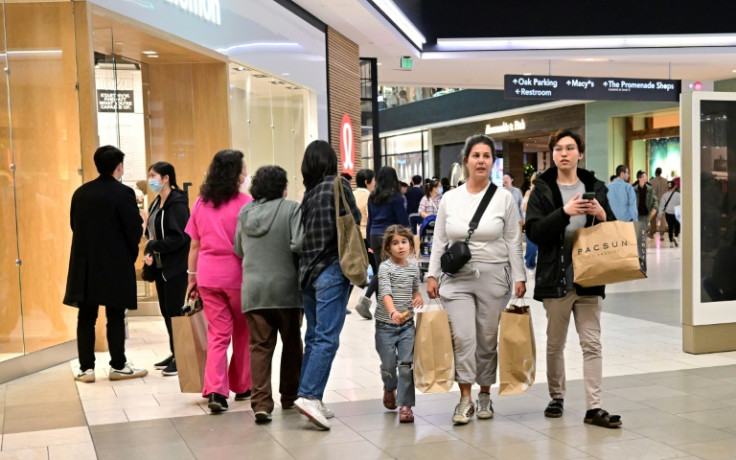 A recent Barclays report provides valuable insights into UK spending patterns, drawing on consumer research and analysing hundreds of millions of customer interactions. The report offers a comprehensive picture of how Brits are adjusting their spending habits amidst rising inflation and food prices.
Surprisingly, consumer card spending in May only climbed by 3.6 per cent compared to the same month last year, despite the difficult economic climate. The most current Consumer Price Index (CPIH) inflation rate is 7.8 per cent, which is less than half of this number.
While discretionary spending took a hit, the extended bank holiday weekends in May breathed life into the pubs, clubs and entertainment industries. Moreover, takeout and digital content experienced their strongest rise of the year thus far. These findings indicate that despite tightening their belts, Brits are still finding ways to enjoy leisure activities.
Among the notable trends identified in the report, grocery spending saw its largest gain in over two years, increasing by 8.9 per cent year over year. This surge can be attributed to the Eurovision and the coronation bank holiday weekend, during which more Britons hosted street parties and house celebrations, resulting in increased food and drink purchases.
On the other side, fuel spending declined for the third month in a row (-10.7% yearly). In comparison to the same time period in 2022, when fuel prices were much higher owing to the Russian invasion of Ukraine, this drop is partially attributable to lower pricing.
The report also sheds light on a concerning phenomenon known as "shrinkflation," where goods are sold in smaller portion sizes or packages but at the same or higher prices. The majority of British consumers (65%) have observed this trend, with 83 per cent expressing concerns about its impact. Rising food prices (88%) compound these worries. The products most frequently affected by shrinkflation, according to the report, are chocolate, crisps, cookies and snack bars. In response, 20 per cent of consumers opt for bulk purchases that offer better value instead of reduced-size products.
According to the report, chocolate 50 per cent is the product that is most frequently cited as being impacted by shrinkflation, followed by crisps (40%) and packs of cookies ( 39%) and snack bars (35%). In reaction, 20 per cent of consumers choose to buy more cost-effective goods in bulk rather than items that producers have decreased in price.
To cope with inflation, over 60 per cent of people are actively seeking ways to lower their weekly shopping bills. Some strategies include buying more frozen food to reduce waste (27%) and utilising coupons or loyalty points for savings (41%).
The impact of rising household expenses has led 50 per cent of consumers to reduce their discretionary spending, resulting in a mere three per cent increase in non-essential purchases compared to the previous month. People living in the UK postponed buying new summer clothing in May due to unseasonal and fluctuating weather conditions, causing department stores to witness their smallest increase since November 2022, and apparel to experience its largest decline in almost two years (-5.1%).
Amidst this challenging economic climate, 26 per cent of consumers are reducing their purchases of new summer clothing, and 35 per cent plan to make the most of their existing wardrobe. Discount retailers experienced a five per cent increase, indicating that consumers are actively seeking bargains wherever they can find them.
Restaurants faced another month of decline (-5.3%) as Brits continue to cut back on out-of-home dining to manage their increasing living costs. However, more social arrangements made throughout the May holiday and the weekend of the Coronation resulted in an increase in spending on entertainment (7.3%) and at pubs, bars and clubs (6.4%).
The research also emphasises the popularity of takeout, which witnessed a large increase of 13.1 per cent in comparison to prior months, as well as digital content and subscriptions, which both showed a 10.2 per cent increase. The finale of "Succession" and the debut of new shows like "Love & Death" contributed to these trends.
The beginning of summer coincided with a threefold surge in airline spending (34.4%), as 13 per cent of people say they have saved money for an international vacation this year. This coincides with a -4.9 per cent fall in spending on hotels, resorts and lodging, indicating a decline in demand for staycations now that tourists have the option of travelling abroad.
Enduring consumer confidence
The report highlights that despite continued difficulties with the cost of living, Brits are generally secure in their household finances (64%) and their ability to live within their means each month (68%). In the interim, optimism for the UK economy's future increased slightly, rising from 25 per cent to 28 per cent.
Esme Harwood, Director at Barclays, acknowledges that consumers are closely monitoring their everyday spending and expresses concerns about "shrinkflation" in the weekly shop. Harwood notes that discretionary expenditures, such as clothing and dining out, have been negatively impacted. Nevertheless, the expansion of bars, airlines and entertainment venues indicates that Brits are still finding ways to allocate funds for vacations and nights out.
Silvia Ardagna, Head of European Economics Research at Barclays, points out that although inflation has decreased due to lower energy prices, the cost of core services and goods remains persistently high.
This situation continues to hinder real household disposable income and spending. While the UK economy has narrowly avoided a technical recession for now, the impact of monetary tightening is expected to outweigh the relief from lower energy prices, leading to a stagnant economy, according to Ardagna's forward-looking view.
© Copyright IBTimes 2023. All rights reserved.