US, UK and France Send Fleet through Strait of Hormuz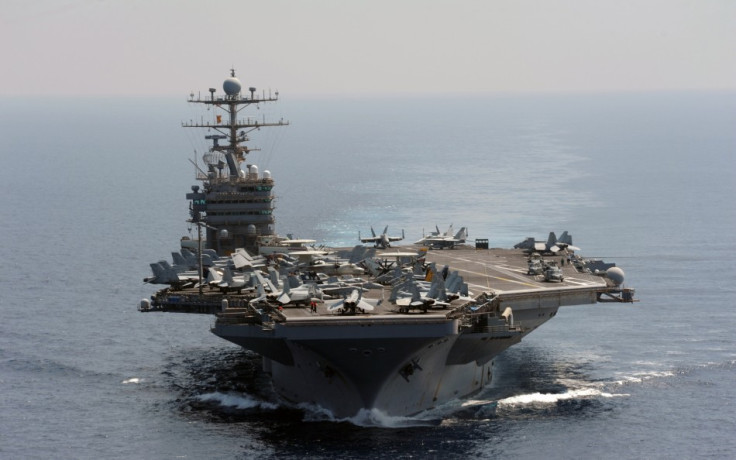 The UK, US and France have sent warships through the Strait of Hormuz as tensions over the strategic oil route continue to escalate.
Six warships led by a 100,0000-tonne aircraft carrier passed through the strait, defying Iranian threats that it would close the route if sanctions were imposed.
The move came as the EU was expected to announce an embargo on Iranian oil exports and a freeze on some Iranian Central Bank assets.
Both the EU and the US have increased punitive measures against Iran over its refusal to halt its uranium enrichment programme.
They fear Iran wants to make nuclear bombs. Tehran insists its nuclear programme is used for peaceful means only.
The strait is a crucial route for trade, linking the oil-producing states of Bahrain, Kuwait, Qatar and Saudi Arabia to the United Arab Emirates and the Indian Ocean.
While the UK, US and France have a permanent military presence in the area, the latest move was described as an "unusual enterprise".
A spokesman for the Ministry of Defence said: " HMS Argyll and a French vessel joined a US carrier group transiting through the Strait of Hormuz to underline the unwavering international commitment to maintaining rights of passage under international law."
He added Britain maintained "a constant presence in the region as part of our enduring contribution to Gulf security."
Pentagon spokesman Captain John Kirby told AFP: "USS Abraham Lincoln completed a regular and routine transit of the Strait of Hormuz to conduct maritime security operations as scheduled.
"The transit was completed as previously scheduled and without incident."
© Copyright IBTimes 2023. All rights reserved.