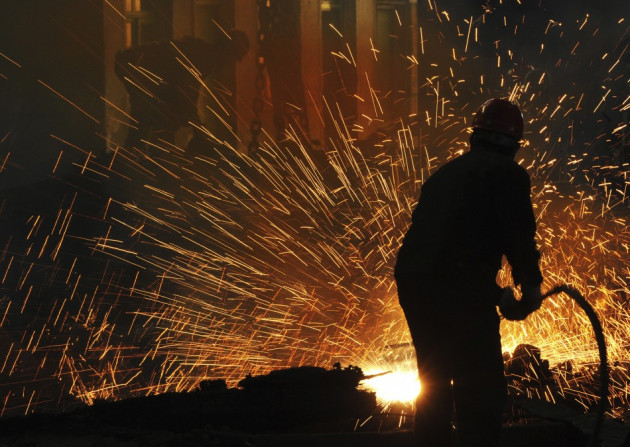 Manufacturing in the UK is shrinking at its fastest rate for almost two and a half years in a trend that is likely to lead to more job losses.
The data, released by Markit and the Chartered Institute of Purchasing and Supply, shows sector activity contracted in November for the second consecutive month - a position well down from the relative strength at the beginning of the year.
The purchasing managers' index (PMI) for manufacturing fell below the 50.0 threshold indicating contraction in the sector. The November figure was 47.6, down from 47.8 the previous month showing a steady decline in manufacturing.
The causes point to weaker global and domestic conditions as export orders dropped for the fourth month in a row on the back of reduced demand from the eurozone, Asia and US.
Rob Harbron, economist for the Centre for Economics and Business Research, said: "Today's release highlights the rapidly deteriorating outlook for the real economy. The UK economy will contract in the final quarter, and with problems in the eurozone could pose a risk to growth over the medium term."
Mr Harbron added: "The Governor of the Bank of England warned earlier this week the banking system might not be robust enough to absorb the impact of a eurozone collapse. If this happens, negative growth in 2012 can also be expected, despite central bank measures announced today to ease pressure in financial markets."