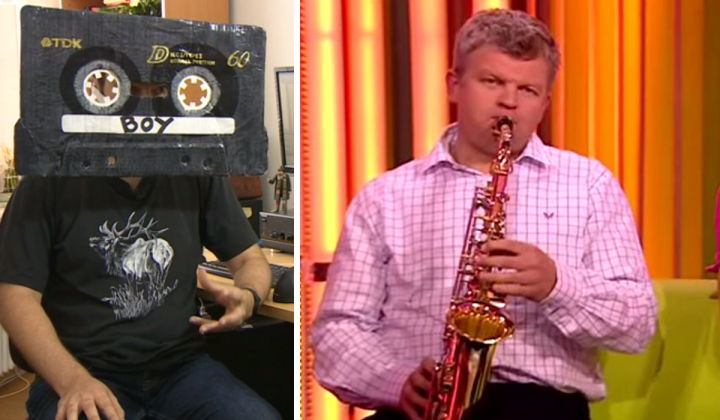 A new law coming into effect this week will for the first time allow the parodying of copyrighted TV shows, films and music.
Previously, any unauthorised use of such materials would come with the risk of being sued for breaching copyright but from 1 October, that will be allowed as long as whatever it is being used for is fair and will not compete with the original version.
One popular name who will be happy with the news is Cassetteboy, the anonymous YouTube user with nearly 90,000 subscribers who spoke to the BBC about the news.
"It feels like censorship, it feels like our chosen form of expression is being censored. It's like being a painter in a country where paint is illegal," he said.
"In the past, our work has just disappeared from the internet overnight."
To celebrate the new law, IBTimes UK has selected five of the best Cassetteboy videos, from taking on the BBC news to sending up London Mayor Boris Johnson.
---
5) Cassetteboy vs The News
Best line: "There has been a shocked response around the world to video footage appearing to show US Secretary of State Hilary Clinton urinating on Boris Johnson for an ITV programme."
---
4) Cassetteboy vs The Bloody Apprentice
Best line: "I've got a nice treat lined up for you. You might know that this week is London Fashion Week, I'm going there with my family. I want to be right there on the catwalk jumping and flipping backwards and forwards packaged in the most horrible way in tight pantie girdles and a £30 skirt."
---
3) Mitt Romney Quits!
Best line: "Americans have a choice, a decision. To make that decision they need to know more about me: I was born on the moon and my dad is better than yours."
---
2) Boris Johnson's Olympic Welcome
Best line: "The games began with piles of whitened bones and horses heads and the skulls of men nailed to trees, and a packet of chocolate digestive biscuits... with bells on!"
---
1) Cassetteboy vs The One Show
Best line: "Hide behind your sofas kids, because Cilla Black is here."