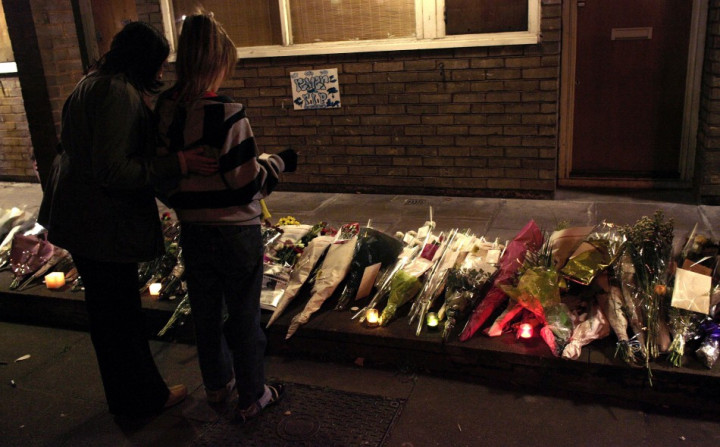 The Lambeth poet William Blake saw marks of weakness and woe on the faces of the Londoners that he met. I saw the same marks the other day in a free food distribution centre in Vauxhall, not far from where he lived in the north of the borough.
The UK Peace Index revealed that Lambeth came in second for 'least peaceful' place to live, which was measured by violence or fear of it, beaten only by another London borough, Lewisham.
These are hard, recessionary times in Lambeth. I know because I have lived here since I was born to immigrant parents in Lambeth Hospital - a former workhouse that once housed Charlie Chaplin in poverty-stricken circumstances. I never felt poor, but my childhood was shattered when we were forced out of our crumbling, Victorian terrace in the slum-clearances of the 1970s.
I thought everyone had an outside toilet; the overcrowding never struck me as any different from being in a school with 30 of us to one classroom.
In retrospect, I have lived through interesting times.
On television, and from the steps of Lambeth town hall, I have seen Brixton burning in successive waves of protest, riot and looting. The still-unfinished agitation for race equality or, if not, the freedom of the streets has been overtaken by stop and search in the name of the prevention of terrorism.
I must confess Lambeth is not peaceful, and I try my best to hide the fact that I am also Irish when it comes to the missile that Irish terrorists launched at the MI6 headquarters from the site of my former, slum-cleared home in Vauxhall.
It made a hole in the middle of the building. Lambeth can be a bit of a war zone. Not only does it have MI6 and our war on terror, it houses the National Theatre and our stories of conflict.
A gay village jostles in Vauxhall with the surveillance apparatus of the security state and the closed conservatism of the largest Portuguese community outside Portugal.
The latest 2011 census figures show a population in Lambeth of just over 300,000. The turnover in that population is 24.5% a year. The borough is full of changing, migrant populations; the second most spoken language in schools after English is Portuguese, with almost 50% of students speaking at least one of the 150 languages wanting to be heard.
Lambeth is not peaceful; it is tumultuous, it is alive, it is London. Or, as the council itself claims, it is 'the world in one borough'.
With such cultural capital, such wealth, it is hard to think of Lambeth as too violent a place to bring up my own children. But my son saw the helicopter landing in the park on our walk home from primary school. He saw the police tape, the grim faces, and heard the raised, almost screaming voices of young people let loose on the approach of ambulances and police sirens.
A boy of fifteen had been stabbed to death in the street only a short distance from our house. Later that evening, my son asked for us to move and told me he was scared.
Across London parents wrestle with this fear.
The new reality for my son's generation is not the unpredictable racist violence that suddenly descended on Stephen Lawrence. It is the steady erosion of their freedom of movement and confidence in life by the spectre of territorial, drug-fuelled gangs with fractured allegiances, knives and guns.
The privilege of having choices about where and how you live, through social class or affluence, may bring peace of mind to some.
But real peace - real change - is going to have to involve everyone, including the disaffected.
For now, while my children are still learning to read and write, and still taking the cultural breadth of their social education for granted - with class-mates who are Japanese and Somali, English, Irish, Portuguese, Scottish, Chinese and Ecuadorian - I am proud to be from Lambeth.
The place might not give me peace, but it does give me energy. The man who is tired of Lambeth might perhaps consider leaving London altogether.
Gabriel Gbadamosiis the author of Vauxhall, published by Telegram Books on 6 May. Among the various creative and performance arts accolades, Gbadamosi,his plays include: Shango, Hotel Orpheu, and for BBC Radio 3, The Long, Hot Summer of '76, which won the first Richard Imison Award. Gbadamosi previously presented Night Waves on BBC Radio 3 and Art Beat on the BBC's World Service.
Related Articles: