UK Workers to Receive Pay Boost with New Real Living Wage
Approximately half a million employees employed by companies committed to the voluntary Real Living Wage are poised to experience a substantial increase in their earnings, bringing their minimum hourly wage to at least £12.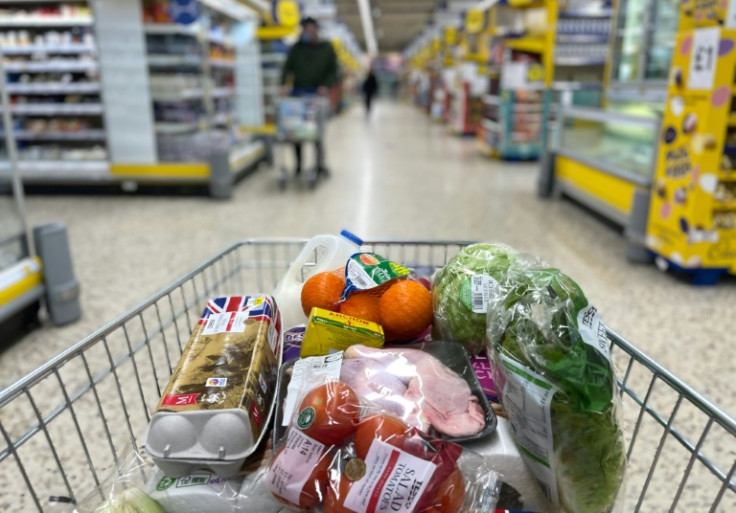 In the United Kingdom, a substantial number of workers are poised to receive a significant boost in their income, as a growing number of employers are signing up for the voluntary real living wage.
This wage increase will raise the minimum pay to at least £12 per hour, ensuring that these employees earn £3,000 more annually than the government's minimum wage requirement.
The Living Wage Foundation, an organisation responsible for setting the rate, has made the decision to increase the living wage due to ongoing concerns about the cost of living crisis that continues to impact low-paid workers in the UK.
According to recent research, individuals earning below the real living wage face significant financial challenges, with 60 per cent of them having visited a food bank in the past year and 39 per cent regularly skipping meals due to financial constraints.
This significant wage increase is set to benefit nearly half a million workers across the UK. Employers in London, which has a higher cost of living, will pay an even more enhanced rate of £13.15 per hour to help employees cope with the extra expenses associated with residing in the capital.
Currently, more than 14,000 employers and their contractors, including major companies like Aviva, Ikea, Burberry and Lush, pay a real living wage. This marks an increase from 11,000 employers in the previous year. These companies have pledged to raise their basic pay levels, increasing them by £1.10 to £12 per hour across the UK and by £1.20 to £13.15 per hour in London.
It's worth noting that the real living wage is distinct from the statutory national living wage, which is a different measure established by the state (also known as the minimum wage). As of now, the national living wage pays £10.42 to workers over the age of 22.
Katherine Chapman, the director of the Living Wage Foundation, expressed the idea that employers who voluntarily commit to paying the real living wage are rewarded with a more motivated and engaged workforce.
This initiative has been successful in providing an additional £3 billion in wages to low-paid workers since its inception in 2011 and is the only wage standard in the UK that is independently calculated based on the actual cost of living.
Employers who have signed up to pay the real living wage can choose to implement this increase immediately or wait until a final deadline next May.
The concept of a living wage isn't new. It was created as a response to the minimum wage established in 1998 by the Labour government with the aim of boosting the incomes of the lowest-paid workers.
However, many believe that this rate is still insufficient, leading to the establishment of the real living wage by the Living Wage Foundation in 2005. This rate is determined based on research by the Resolution Foundation, which considers the everyday costs of low-income earners.
In 2015, the then Chancellor, George Osborne, rebranded a higher rate band for 25-year-olds as the national living wage. This decision left the remaining three bands for younger age groups to continue at national minimum wage levels. Currently, these levels are set at £5.28 for 16 to 17-year-olds, £7.49 for 17 to 20-year-olds and £10.18 for 21 to 22-year-olds.
Recently, the government announced that the national living wage would increase from £10.42 to at least £11 per hour, effective from April 2024. The final figure is expected to be disclosed during the autumn statement on November 22nd.
The decision to increase the national living wage comes in response to rising inflation, which exceeded 11 per cent last year due to significant increases in the costs of oil, gas and food.
While inflation has since decreased to 6.7 per cent last month, wage increases have lagged behind inflation for over 18 months, bringing the real value of wages back to 2008 levels.
Despite inflation easing, recent research conducted by the Living Wage Foundation indicates that 50 per cent of low-paid workers are financially worse off than they were a year ago.
Moreover, this year's analysis of pay for 3.5 million low-income workers revealed that half a million more working women earn below the real living wage compared to their male counterparts. This disparity can be attributed to the fact that women typically earn less, making them more vulnerable to the cost of living crisis.
The foundation's research showed that over two million women are paid below the real living wage, representing 14 per cent of all working women. In comparison, 1.4 million men (9 per cent) earn below this wage standard. Overall, 60 per cent of all jobs that pay below the real living wage are held by women.
In response to these developments, a government spokesperson stated that they would follow the recommendations of the Low Pay Commission, which determines the level of the national living wage and minimum wages.
While the commission has not yet confirmed its proposals for the next year, it estimates that the rate required to meet the government's target of it being at least two-thirds of median hourly pay by October next year would be between £10.90 and £11.43.
© Copyright IBTimes 2023. All rights reserved.