Average Pay Growth Rises Above Inflation for the First Time in Almost Two Years
The figures show that between June and August of this year, wages rose at an annual rate of 7.8 per cent, higher than average inflation over the same three months.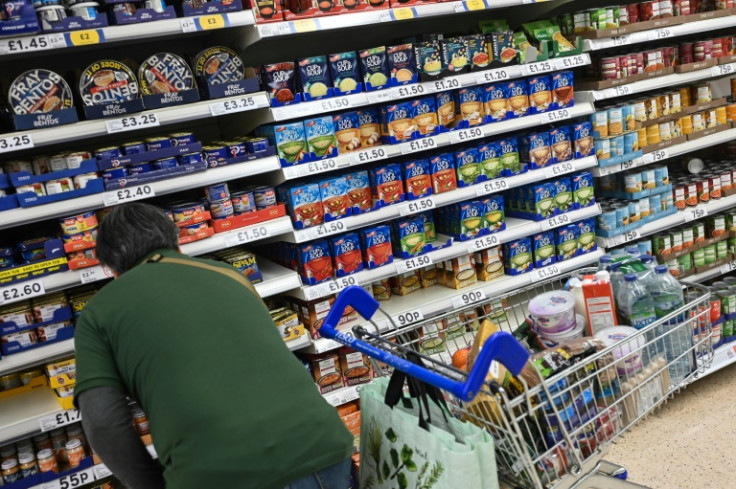 UK regular pay is rising faster than inflation for the first time in almost two years, according to new data released today by the Office of National Statistics (ONS)
The figures show that between June and August of this year, wages rose at an annual rate of 7.8 per cent, higher than average inflation over the same three months.
Inflation – which measures the rate at which prices rise – stood at 6.7 per cent in the same period.
This surprise fall in inflation caused the Bank of England to hold the interest rate at 5.25 per cent last month after a close-running vote opted against a 15th increase in a row.
With wages outpacing prices for the first time since October 2021, there is potential for some temporary relief from the cost-of-living crisis, which has gripped the nation over the past few years.
However, the rise in wages is an average and does not mean that cost of living pressures are subsiding for everyone.
There continues to be a big gap between public and private sector pay.
Wage growth for public sector workers reached 6.8 per cent between June and August, which the ONS said was the biggest increase since comparable records began in 2001.
But the average pay rise for private sector employees was eight per cent.
People employed in finance and business services saw the largest rise in annual pay, followed by those in the manufacturing sector.
And although wage growth is currently above the inflation rate, it still slowed marginally in the three months to August, according to official data.
This suggests that pressures in the labour market as a result of inflation remain far too strong.
The ONS found that average total pay was 8.1 per cent higher over the three-month period than a year earlier, down from a growth rate of 8.5 per cent the previous month, but still close to record highs.
Regular pay growth, excluding bonuses, slowed from 7.9 per cent to 7.8 per cent.
"Pay packets have staged a mini recovery this year," said Hannah Slaughter, senior economist at the Resolution Foundation think-tank. Though she added: "With the labour market continuing to cool, the big question . . . is how long this will last?"
The ONS has delayed the release of key data on employment and labour force participation, which are usually published at the same time as the wage figures, because of problems with data collection.
However, the agency did publish figures for payrolled employment, which are drawn from HM Revenue & Customs records, as well as data on vacancies.
These suggested hiring has continued to slow while the number of employees on payrolls fell slightly over the summer.
But rising wages are no doubt a boost to struggling households, after a two-year cost of living squeeze.
Average earnings are being monitored by the Bank of England as it considers whether to resume raising interest rates to counter the risks from still-high inflation.
And yesterday, the Bank of England's chief economist, Huw Pill, singled out wage rises as an 'outlier' that could indicate persistent inflation pressures.
"While wage growth is still much too strong for the Bank of England's liking, there's nothing in the latest data that's likely to push the committee into a rate hike at the November meeting," economist James Smith said.
Regular pay, adjusted for Consumer Price Index inflation, grew by an annual 0.7 per cent in the three months to August. Even so, this was still the biggest increase in nearly two years, highlighting how inflation has squeezed working households' living standards.
"It's good news that inflation is falling and real wages are growing," Finance Minister Jeremy Hunt said after the data. "To keep this progress, we must stick to our plan to halve inflation."
Prime Minister Rishi Sunak promised at the start of the year that he would "halve inflation"; it would have to fall to about 5.3 per cent in December to meet that target.
In March, he unveiled a budget aimed at tackling a cost-of-living crisis — which has sparked strikes as many wages fail to keep pace.
The past year, soaring prices have caused a cost-of-living crisis to run rampant across the UK, with rising food and energy bills contributing to record-breaking inflation levels.
The Bank of England interest rate had stood at 0.1 per cent in December 2021, before inflation began to hamper business growth in the aftermath of the COVID-19 pandemic.
Retail sales growth in the United Kingdom slowed in September, reflecting the ongoing financial pressure on households due to the high cost of living.
Last week, at the Conservative Party conference, Hunt proposed a rise in the national living wage to £11.
The national living wage is considered to be the lowest amount that workers aged 23 and above can be allowed to be paid per hour. The current minimum wage is £10.42 an hour, with lower rates for workers of a younger age.
However, to the disappointment of some Tory backbenchers, the Chancellor said it would be "virtually impossible" to deliver tax cuts until the UK economy improves.
© Copyright IBTimes 2023. All rights reserved.