Ukraine hits Russia with their largest airstrike since the start of the war
Last night, Ukraine launched their biggest air strike on Russia. This morning, Russia responded with missiles that killed two men in Kyiv.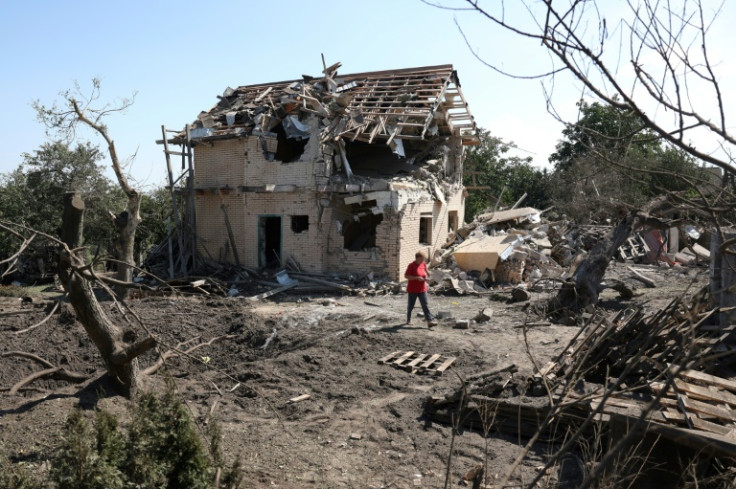 Last night Russia witnessed its biggest drone strike since the conflict escalated in February 2022. The drones hit an 11 to 76 military transport aircraft and an airport in the western Pskov region near the border of Latvia and Estonia and sparked a massive fire – according to the governor and local media.
The Kyiv City Military Administration wrote on Telegram: "Kyiv had not experienced such a powerful attack since spring ... In total, more than 20 enemy targets were destroyed by air defence forces."
Tass news agency reported that at least four of the giant 11 to 76 planes have been damaged, with two of the military aircraft "burst into flames" after the attack.
There have also been images of the city circling on social media that show blazing fires rising high into the sky that evening.
According to Pskov Regional Governor Mikhail Vedernikov via Telegram: "According to preliminary information, there are no victims."
Governor Mikhail Vedernikov said that flights from Pskov airport were cancelled as of today, Wednesday 30 August 2023, "until the nature of the possible damage to the runway is clarified".
After assessing the Pskov airport today, Governor Mikhail Vedernikov revealed: "According to initial assessments, nothing serious has occurred but it is hard to determine that at night. If everything is in order, the airport will resume normal operations on Thursday."
According to the Russian Defence Ministry, more Ukrainian drones were also shot down over Oryol, Bryansk, Kaluga, Ryazan and areas in the Moscow region that surrounds the Russian capital.
In response to the Ukrainian drone attack, the Russian Ministry of Defence said: "On the night of August 30, an attempt by the Kyiv regime to carry out a terrorist attack by an aircraft-type UAV on objects in the Russian Federation was thwarted."
This morning, Russia responded to the drone strikes with a combined drone-missile attack on Kyiv. According to sources at the scene, Ukraine's air defence managed to shoot down 20 targets, but the falling debris killed 2 men and wounded multiple civilians in the capital city. The Russian response also destroyed several houses in the Kyiv region.
Explosions in Ukraine were also reported in the southern city of Odesa and the Cherkasy region.
Reports say that the combined attack was carried out by the Russian Federation using Iranian drones and missiles.
The Press Secretary of the Russian Foreign Ministry, Maria Zakharova, called Ukraine's attempts to destroy Russian territories "a dead end". She also noted that "this is the agony of the Kyiv regime, stupid hatred, anger and the absence of any prospects in its own development".
Yaroslava Antipina, a Ukrainian Blog Writer, updated her followers on X with inside information. On X, she wrote: "The night was not calm. We had drones and missile attacks. Our gods of air defence shot down all 28 missiles and 15 out of 16 drones in Kyiv, Cherkasy, Odesa, and Mykolaiv oblasts."
"I had war coffee and will soon go to the workout [gym]. How? I don't know. But we need to live. Our lives are our weapons too."
Rob McBride, a Journalist for Al Jazeera who is reporting from Kyiv revealed: "The administration here, including Volodymyr Zelenskyy, the president, have said that Russian airbases do present legitimate targets, and it does follow a pattern now, a surge, an uptick in attacks on Russian airbases. Not only airbases in occupied Crimea but also in Russia itself."
Ukraine's Western allies typically forbid Kyiv from using the weapons that they have supplied to generate an attack on Russia. However, the allies have noted that Kyiv has the right to carry out such strikes with their own weapons.
In recent weeks, Russia's capital Moscow has seen air raids nearly every day by Ukrainian drones. These attacks come after Kyiv warned that the war on Ukraine would "return" to Russia.
© Copyright IBTimes 2023. All rights reserved.