London will remain a global financial centre, according to Boris Johnson, the UK's newly appointed foreign secretary. Speaking at the United Nations in New York, Johnson dismissed fears over the country's financial services sectors losing its passporting rights amid the Brexit vote.
Passporting is a feature accessible to member nations of the European Union (EU). It is one of the advantages of being a part of the EU's single market, especially for banks and financial institutions as it allows them to offer their services to clients across the EU.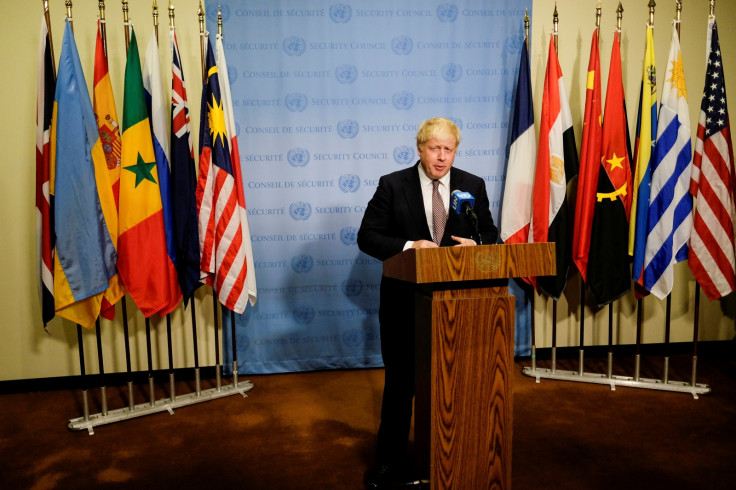 While there are chances that the UK may not retain this right after leaving the bloc, Johnson said he believed otherwise. Saying that a new deal with the EU could include access to the single market and freedom of movement, he assured the world's largest economy that UK's financial firms will continue to have the ability to sell its services across EU even after it would exit the bloc, an event that is expected to take nearly two years to actually become effective.
Johnson, on his first official visit to the US, added there were two reasons to be optimistic about London. "First, London offers the deepest pools of liquidity, talent and skill for the capital-formation needs of businesses across Europe. In the European time zone, London is the place to do it. That will continue. Second, an open relationship for goods and services is essential given the depth of trading between Britain and the continent," he said. "It's very much in the interest of both parties to keep those flows going", Johnson was quoted as saying by Newshub, a New Zealand news service.
The foreign secretary also appeared confident on trade relationships with countries outside the EU. He said the UK had already been contacted by Singapore, Malaysia, Australia and India over trade deals.
Separately, Johnson also distanced the UK from US presidential candidate, Donald Trump. When suggested that the Bexit vote seemed similar to Trump's campaign pledge to "put Americanism before internationalism", Johnson disagreed.
"I would draw a very, very strong contrast between Brexit and any kind of isolationism," said Johnson, going on to claim that "Brexit means us being more outward looking, more engaged, more energetic, more enthusiastic on the world stage than ever before", he explained as quoted by the Guardian.