Boris Johnson has said it would take "too long to engage in a full global itinerary of apology" after he was left floundering beside US Secretary of State John Kerry. The British foreign secretary was asked to explain his past "outright lies" by US media and was also grilled about remarks on Barack Obama and Hillary Clinton during his first London press conference.
Over the course of his career as a journalist and politician, Johnson has racked up a string of controversies. In a 2007 piece for the Telegraph, he described Clinton as "a sadistic nurse in a mental hospital."
During the EU referendum campaign, Johnson, a prominent Brexiteer, took a swipe at Obama after he intervened in the debate. The former Mayor of London had even gone as far as accusing the US president of harbouring an "ancestral dislike of the British Empire".
Speaking at the Foreign Office, Johnson said: "We can spend an awfully long time going over lots of stuff that I've written over the last 30 years," adding that they had been "taken out of context."
He added: "I'm afraid there is such a rich thesaurus of things I've said that have been, one way or another, through what alchemy I do not know, somehow misconstrued."
In an attempt to steer the conversation back to Syria following earlier talks with Kerry on the situation in the country, Johnson said: "We have very serious issues before us today we have an unfolding humanitarian crisis in Syria that is getting worse. We have a crisis in Yemen that is intractable and a burgeoning crisis on Egypt and those are to my mind far more important than any obiter dicta you may have disinterred from 30 years of journalism." The foreign secretary was believed to be referring to Turkey as opposed to Egypt.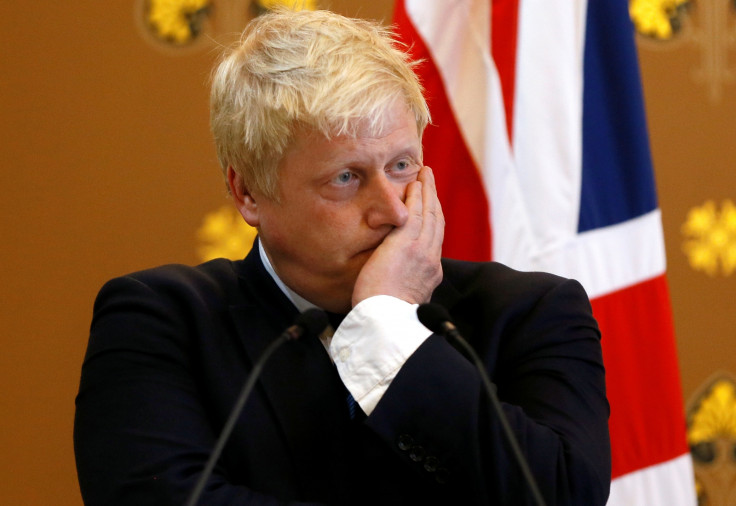 Attempting to ease the uncomfortable situation, Kerry heaped praise on Johnson and said those who had worked with him described him as "a very smart and capable man." Kerry added: "That's the Boris Johnson I have met, and that's the Boris Johnson that I intend to work with and we intend to make good things happen together."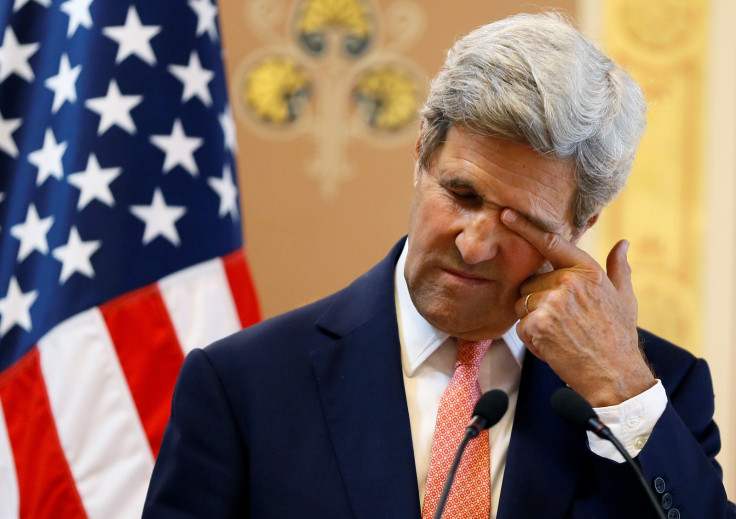 Despite Obama's previous assertion that Britain would be "at the back of the queue" for a trade deal if it chose to leave the EU, Kerry said informal talks between the UK and US could take place. He added that it would be "physically impossible" for Washington and Downing Street to strike a deal before Britain leaves the EU.