UN refuses to replace female staff with men in Afghanistan
Women are being systematically targeted by the regime in Afghanistan.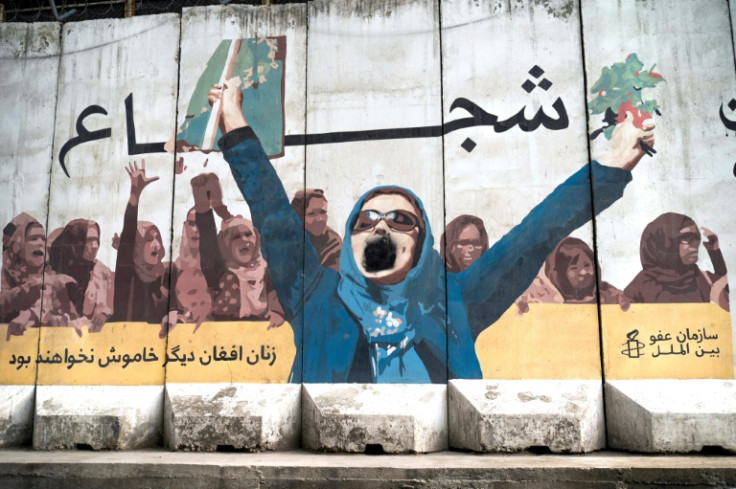 The United Nations has refused to bow down to the Taliban by deciding that it will not replace its female staff with male staff in Afghanistan.
The Taliban had banned the UN and other agencies from employing local women two months ago. The ban came into effect on April 5, and its female employees have been working from home since then.
Male staff members performing non-essential tasks have also been asked to work remotely, per a report in The Independent. Roza Otunbayeva, a former head of the U.N. Assistance Mission in Afghanistan, made the revelations in a briefing to the U.N. Security Council on Wednesday.
"We have been given no explanations by the de facto authorities for this ban and no assurances that it will be lifted. We will not put our national female staff in danger, and therefore we are asking them not to report to the office," she said.
Otunbayeva said that she has informed the Taliban that their government will not be recognised if they do not remove the restrictions placed on women and their freedom.
The Taliban took over Afghanistan in August 2021, however, their government has not been recognised by any foreign government or international organisation.
''Finally, we are steadfast: female national staff will not be replaced by male national staff as some de facto authorities have suggested,'' she added in her statement. She has also urged the Taliban to "rescind" the ban so the agency can continue to provide humanitarian support to Afghan citizens.
The UN has labelled the Taliban's actions in Afghanistan as "gender-based apartheid." It has urged governments across the world to make "gender apartheid" an international crime.
Richard Bennett, the UN special rapporteur on the situation in Afghanistan has said that the "serious human rights violations, which although not yet an explicit international crime, requires further study."
What is happening in Afghanistan?
A UN report on the situation of human rights in Afghanistan revealed that women continue to face "restrictions in their movement, attire, employment options, and ability to seek public office or perform the public role," despite the authorities promising to have a more liberal approach.
Women are being systematically targeted by the regime in Afghanistan. The tyrannical Taliban government has been passing diktat after diktat restricting women's movement, lifestyle, and rights. Women are slowly being erased from public places.
The Taliban has banned girls from attending senior secondary and higher secondary schools. Women have also been prohibited from attending classes in universities. The regime has also banned women from working in government and private offices.
The Afghan authorities have banned visiting parks, gyms, and public baths. They have also reportedly banned the sale of contraceptives in Kabul and Mazar-i-Sharif. This step could lead to an increase in maternal mortality rates and unwanted pregnancies.
The country is in the middle of the world's largest humanitarian crisis; instead of taking steps to take the country forward, the Taliban are focused on ensuring that women do not get space to even breathe.
Despite promising a softer approach under its rule this time, the Taliban government has been treating Afghan citizens with immense cruelty. The government has again started amputating, lashing, and executing people for petty crimes such as theft and robbery.
Around eight million girls have been unable to attend school, but no one has taken any concrete action to prevent the Taliban from targeting women and their education.
The regime has imposed restrictions on their movement, the way they dress, and the way they live and pray. Human rights activists, journalists, and Afghan citizens who managed to flee the country after the Taliban's takeover have been urging the world to come to their aid, but to no avail.
© Copyright IBTimes 2023. All rights reserved.