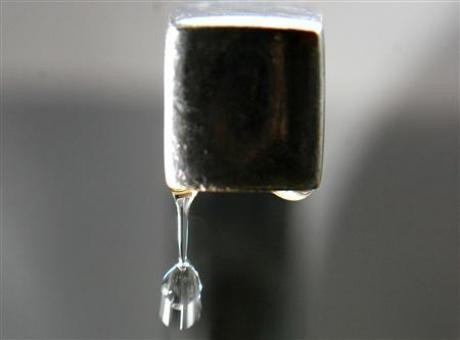 United Utilities has risen on the FTSE 250 today despite announcing the first hosepipe ban in the Northwest of England for fourteens years from Friday.
The ban, which accounts for areas around Cumbria which it supplies allows for customers to use watering cans and buckets but not hoses, to the penalty of £1,000.
The water company, who announced intention to 'outperform' its current capital structure over five years said that it was introducing measures "to help safeguard supplies".
Recent rainfall in in west Cumbria has exempted some areas however in other areas, reservoirs remain low, and UU remain in the process of being granted permits for these also.
"We need to be very mindful that we share our water supply with the environment and we all need to do our bit to protect supplies for the benefit not just of our own communities but also our river wildlife,"
"We will need much more significant rainfall before the position starts to turn around. We are asking our customers to please observe the hosepipe ban and do what they can to save water in other areas of their daily lives. There are some simple things we can all do such as turning off the tap while brushing your teeth and running washing machines and dishwashers with a full load." said John Sanders, Water Regulation and Strategy Manager at United Utilities.
Shares in the company rose 8.0 pence to 536.00 at 14:41 BST.