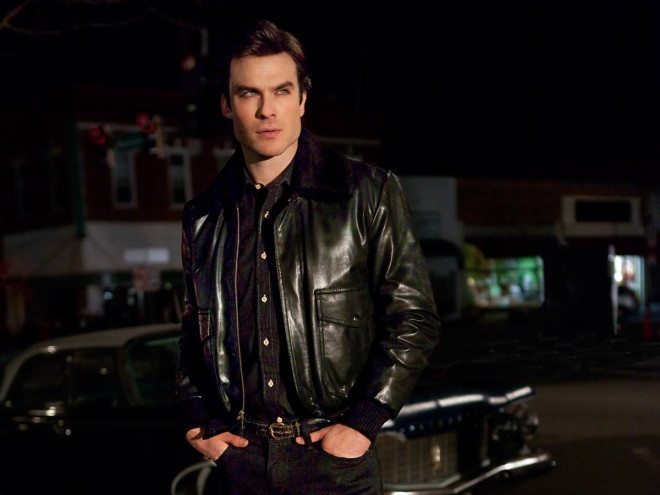 Vampire Diaries fans were shocked when Damon died on the Season 5 finale on 15 May.
In an interview with Entertainment Weekly, the show's executive producer, Julie Plec, talked about the heartbreaking episode.
"I think the ending of the episode is meant to be left up deliberately for speculation of what exactly did happen to them," she said.
"I can say for certain The Other Side is gone for good, and I can say for certain that when The Other Side disappeared for good that they had already been dealt with — whether it's through finding peace or other means. Outside of that [laughs], I think I'll let the speculation blow around a little while longer," she added.
However, Plec revealed Ian Somerhalder's character will be returning for Season 6.
"We will definitely see Ian Somerhalder and Kat Graham on the show. I mean, there's a million different ways that you can do that. But as far as in what context — how, why, and where? — that's part of the mystery," she said.
Meanwhile, there were reports that Somerhalder decided to leave the show because of tension between himself and his Vampire Diaries co-star and real-life former-girlfriend Nina Dobrev. The two dated for more than three years, before splitting in May last year.
"There is no issue with Ian and Nina at all," a source told Hollywood Life. "He will be back, he needed time to film other stuff and it's all about keeping the storyline interesting."