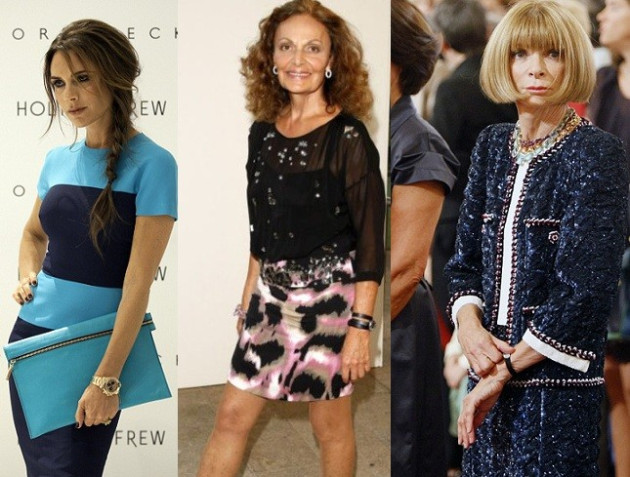 Fashion queens Victoria Beckham, Diane von Furstenburg and Anna Wintour have joined forces to lend their support to Superstorm Sandy relief efforts.
The trio will have put themselves up for auction to help raise thousands of pounds for the victims devastated by the hurricane which swept New York last month.
Fundraising website Charitybuzz.com, is running an initiative in conjunction with the Council of Fashion Designers of America and Vogue to raise vital funds.
Lucky fans will be able to win a once-in-a-lifetime date with one of them by placing a bid on the site. The auction ends on 5 December.
Prizes include VIP tickets to attend a top fashion show with Wintour and her team of Vogue editors, a meet and greet with Beckham, or lunch with von Furstenburg.
Other lots include a tour of Vogue's New York offices and a luxury goody bag full of Vogue memorabilia, a week at one of Tommy Hilfiger's private estates, and a free signed pair of Christian Louboutin shoes.
Von Furstenburg said: ''Sandy has hit us hard. It is devastating to see so many friends and neighbours affected. As we did for Haiti and Japan, our industry has come together to raise funds with Fashion for Sandy Relief."
All proceeds from the auction will go to the Mayor's Fund to Advance New York City and other local relief organisations.
The auction is open internationally to anyone 18 and over.