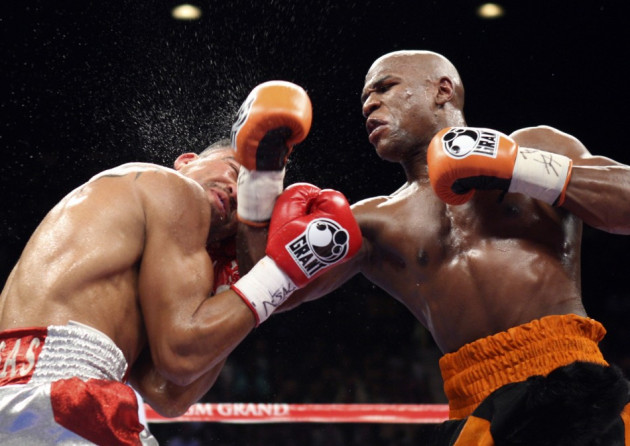 Floyd Mayweather claimed the WBC welterweight title over Victor Ortiz in controversial circumstances Saturday.
Mayweather extended his perfect record to 42-0 when he knocked out Ortiz at the end of the fourth round.
But the 34-year-old's victory was clouded by the manner in which it was achieved, as Ortiz was apologising for landing a head-butt seconds earlier when Mayweather's knockout blow was landed.
The flashpoint occurred in the fourth round when Ortiz pinned Mayweather into the corner before catching him with a head-butt.
Ortiz was penalised a point and lowered his guard to apologise whereupon Mayweather immediately caught the 24-year-old with a left-hook and followed up swiftly with a right, sending Ortiz spiralling to the floor.
After the fight, Ortiz claimed the punch was landed before the referee had signalled the fight to continue.
"I took the break by the referee and I obeyed exactly as I was told," he said.
"There's two ways to look at it, but as far as I was concerned I came here to entertain the fans and they were entertained.
"There was a miscommunication with the referee but nobody is perfect and this was a learning experience."
But Mayweather was unrepentant after the fourth-round knockout.
"I got hit by a dirty shot. The rule is protect yourself at all times," he said.
"We are not here to cry and complain about what he did or did dirty."