Due to problems with NBC coverage of the Olympic games, thousands of US customers are turning to proxy servers to watch the BBC's coverage.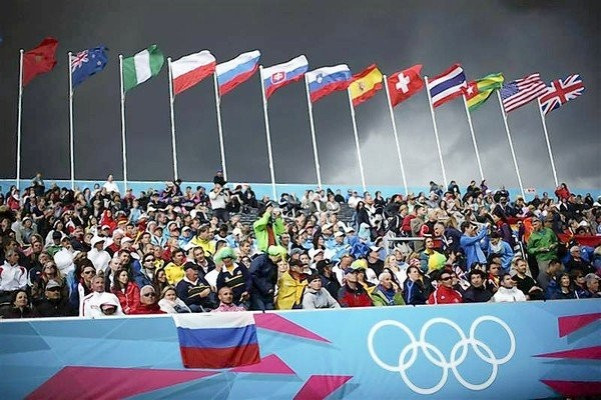 The American network NBC has come in for a lot of flak since the weekend when its Olympics coverage began. The Twitter hadtag of #NBCfail began trending soon after the opening ceremony.
NBC has exclusive rights to broadcast the Olympics in the US, paying $1.1bn for the privilege. However it has made the decision to broadcast a lot of the events on delay - including the opening ceremony - attempting to capture the primetime audience and therefore drive up advertising revenues.
And it seemed to work, with a record numbers tuning to to see Danny Boyle's vision of Britain through the ages as well as the opening days of the sporting events.
However, it wasn't long before sports fans in the US, wanted more. As well as TV coverage, NBC is providing live streaming of some - though not all - events on its website. However to access this, you need to provide details of a valid subscription to a cable service - meaning those not paying for a cable service in the US don't have access to live coverage of the Olympics, having to make do with the delayed packages on NBC.
This has lead to a growing group of tech-savvy viewers to turn their attention to the BBC, which provides 24 live channels of sporting nirvana on its online Olympic portal. Access to this is free, with no need to provide proof that you have a TV licence or the need for a subscription to cable services from the likes of Sky, Virgin Media or BT.
However, like most similar online TV portals, only residents of the UK can access the service. This restriction is implemented by monitoring the IP address of the computer trying to access the site. Every PC connected to the internet is assigned an IP address, which allows websites to see where the computer is located, tailoring the experience depending on geographical location.
There is, however, a way around this restriction, known as proxy servers or virtual private networks (VPNs).
By signing up with companies like HideMyAss.com or Proxify.net, a user's IP address is spoofed and you are given a new one to make it look like the computer you are using is in a different country.
Therefore, a US resident seeking to get access to the BBC's Olympic coverage only needs to sign up to one of these services and begin enjoying one of the 24 live streams, as the events happen. And despite the somewhat technical nature of this solution, people are turning to proxy servers at a huge rate.
Huge spike
Danvers Bailieu, the chief operating officer with HideMyAss.com, said his company had seen a "huge spike" in people signing up to its service since last Friday when the Olympics began.
Offering a special summer sports deal for just $4.99 a month, the company's VPN offering gives users unlimited access to the BBC's Olympic coverage, as well as access to any other restricted UK sites, such as Channel 4's 4OD.
Bailieu said that most of his company's business was in the US anyway and this was reflected in the numbers signing up for in the last week. "We have seen a big increase in the US, a big increase across the board, but a small increase in [customers in] the UK."
He said that HideMyAss.com was seeing a ten-fold increase in new customers signing up along with a doubling of customers renewing their subscription.
While HideMyAss.com is not specifically promoting the Olympics aspect of the service, Bailieu said some affiliate sites, which earn commission if they send customers to HideMyAss.com were targeting this market.
The company has 26 servers in the UK at the moment, allowing it to provide 3,439 IP addresses to overseas customers, which limits the amount of people who can use the service.
However HideMyAss.com is just one of a huge number of these companies offering access to proxy services.
Breaking BBC's terms and conditions
While all these companies are not breaking any laws by providing such services, people who are logging onto the BBC website from abroad are breaking the state broadcaster's terms and conditions.
Section 3 of the BBC's Terms of Use of BBC Online Services clearly states:
"You may not access, view and/or listen to certain parts of BBC Content (such as video or live television services) using BBC Online Services if you are outside the UK, although you may, in accordance with the Terms, access and view bbc.co.uk or other websites and listen to some (but not all) BBC radio content."
The problem people in the US and elsewhere have however, is that even if they wanted to pay for online access, there is no option to do so. Although, as reader Colin Nederkoorn points out in his blog on the matter, people in the US can still purchase a TV licence, even if they don't live in the UK.
However, there remains legal and ethical grey areas surrounding the viewing of BBC content from outside the country, as the BBC is not only funded by the TV licence fee but also by tax payers in the UK.
Unless the BBC implements some form of authentication or proof that you are a TV licence fee player, and/or the ability to for online access only, it looks as if the use of proxy servers will continue.
There is another problem with using proxies however, and this has to do with security. When you are using a proxy server you are essentially routing all web traffic through someone else's computer.
This means that if the operators of these services are of a mind, they could monitor and capture all your usernames and/or passwords. While this is highly unlikely to happen with paid-for services, those opting to try 'free' proxies may have more to worry about.