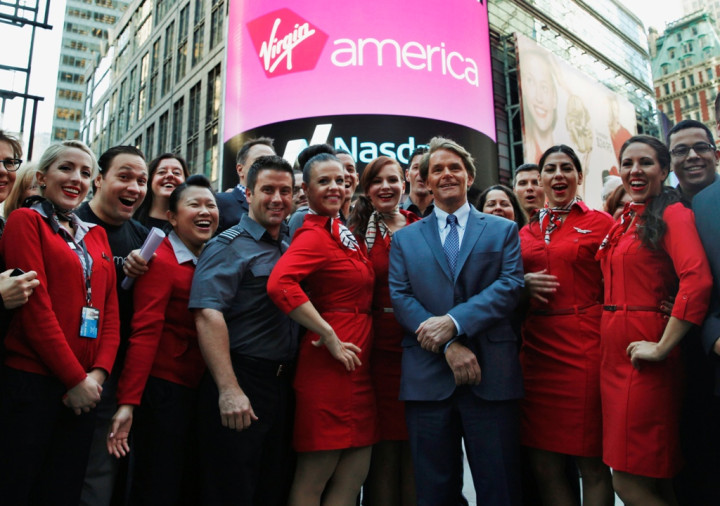 Low-cost carrier Virgin America's stock finished 30.4% higher, or $7 above its initial public offering (IPO) price of $23, on its Nasdaq debut on 14 November.
Virgin America, backed by Richard Branson, struck a high of $31.18 in intra-day trade on Friday, valuing the company at about $1.35bn (£861m, €1.08bn).
At the peak, the stock traded 8.08 times 2013 earnings, compared with Southwest Airlines' multiple of 37.43 and JetBlue Airways' 24.43.
Branson, through VX Holdings, owns a 24.8% stake in the airline while Hedge fund Cyrus Capital Partners is the biggest shareholder with a 32.8% stake.
Josef Schuster, founder of IPO investment firm IPOX Schuster told Reuters: "I think it's a buy-and-hold story."
The carrier raised about $307m through the IPO.
The airline offers Wi-Fi, comfortable leather seats and mood lighting, and has been named the best US domestic airline by Condé Nast Traveler Magazine for the past seven years.
Virgin America earned $10.5m on revenue of $1.42bn in 2013, its first profitable year since it began flying in 2007.
The carrier is the US offshoot of Branson's London-based Virgin Group, which has a significant presence in a number of businesses across the UK including airlines, hospitality, media, railways and telecommunications.