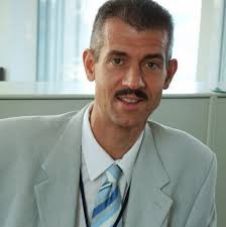 A "serial overachiever in global executive level management" and a "forward-thinking change agent" is how Vitaly Vanshelboim, the Chief Operating Officer of the United Nations Office for Project Services (Unops), chooses to introduce himself to the online world.
Vanshelboim's initial social media gambits may seem a trifle bombastic, but they seem increasingly convincing when one considers the management reform challenge that faced Unops when he and Jan Mattsson (executive director from Sweden) arrived at Unops in 2006.
Vanshelboim, 43, recalls the "desperate situation" in which the organisation found itself and how it became "patently obvious we would need to tackle wasteful expenses head on".
Remembering Unops' work in Afghanistan as an example, Vanshelboim speaks of marked results becoming tarnished by allegations of embezzlement of "funds for personal use" and senior officials "misallocating project expenditure."
Today Unops, of which Vanshelboim also serves as the deputy executive director, is "held up as a model among international organisations and governments" as a result of its penchant for reform and its financial and operational efficiency.
This arm of the UN assists the organisation and its partners with peacebuilding, humanitarian and development operations worth up to $1.2 billion annually, operating in approximately 130 countries from Somalia to Syria, making it one of the UN's largest agencies.
Unops is unique as it is the only self-funded arm of the international organisation and Vanshelboim is quick to talk up the advantages of this approach: "We have to earn our keep. If we're not effective and efficient enough, nobody has an obligation to work with us, it pushes us to be effective and efficient."
This culture has transformed Unops from a backward entity that was on the brink of being scrapped, into, many would say, the most transparent and effective unit in the United Nations today. But how has this been achieved?
Vanshelboim, a Ukrainian national, speaks of Unops' key focus on "transparency, accountability and ethics", some of the crucial issues on the global agenda at present, and how it is firmly "committed to ensuring fair and equitable access to the UN market". He commends the team led by Mattsson, and the full commitment by personnel to this new vision.
After getting the impression that not everything was clean within the organisation in 2006, Mattsson and Vanshelboim felt it important that all personnel were given "a certain comfort that if they spoke up they would be fully protected."
Consequently, personnel were provided with their personal numbers - "an unusual measure" - while confidential fraud surveys have been introduced. These measures have indeed bred confidence among UN staff that they are able to come forward without repercussion, achieving the executive team's goal in the process.
Even further, Vanshelboim contributed to making the organisation accountable to all, by initiating in early 2010 the creation of a searchable database where every penny spent and how it is used is recorded (approximately $56 billion worth of UN procurement data). Beforehand, UN procurement data was published in annual PDF reports, making it difficult to extract and analyse in depth.
Vanshelboim believes that the organisation's pledge to become a model of transparency will reap long-term benefits in effectiveness. "The more all stakeholders can see and understand how development funds are used, the greater the chance is that these limited resources will be used effectively," he asserts.
To reinforce this transparency pledge, Unops has also published the nuts and bolts of its own contract dealings, with supplier names and the objective of the contact included, regardless of how small some of those amounts may be. These particulars run on a round-the-clock feed updated daily with geo-coded data on Unops' 1,100 engagements around the world.
Throughout Vanshelboim's and Mattsson's tenure, they have been firmly supported and encouraged by the current Secretary-General Ban Ki-moon, who has made transparency one of the key objectives of his work within the organisation. Speaking of the UN chief, Vanshelboim praises his leading by example whereby all senior managers were required to follow in the Secretary-General's footsteps and release personal financial disclosure data and, in the process, sending "a very important message across the organisation that things were changing."
Remarkably, Unops' administration budget has remained unchanged for the last five years despite program delivery reaching close to $1.5 billion annually. "It's a confirmation you can do more with less," Vanshelboim beams.
Appointed an assistant UN secretary general four years ago, Vanshelboim, at 43, is considered to be one of the youngest UN staff members to have attained this rank. In parallel with its COO, UNOPS is a relatively young UN entity itself having been established in 1995 by the UN General Assembly.
Despite the progress made in the last seven years, Vanshelboim concedes that the challenge of purging the UN of waste and duplication is far from over.
"It's a process. You can never say you've fully achieved the objectives, because things can change tomorrow.
"But we remain extremely vigilant."