Wall St gains 1 pct as economic data shows strength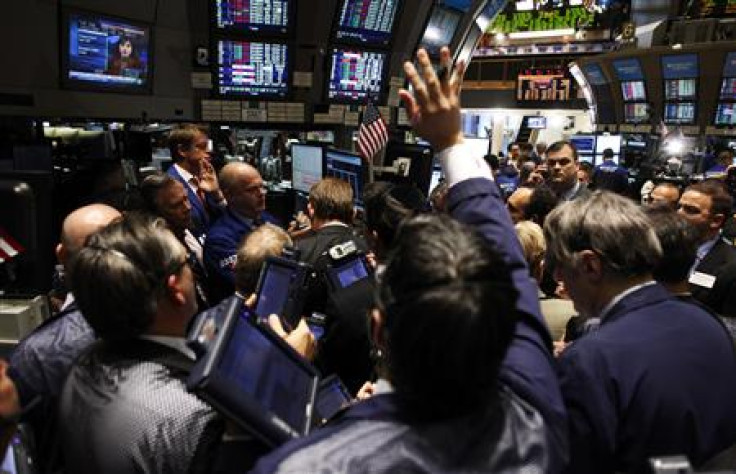 U.S. stocks rose more than 1 percent on Wednesday as consumer and jobless claims data reinforced the view the economic recovery is gaining steam.
The data, which boosted stocks after two days of losses, bodes well for the holiday shopping season, analysts said. That period traditionally kicks off on Black Friday, the day after Thursday's Thanksgiving holiday.
The market gains also provided some bullish technical signals, with the S&P 500 and Dow tracing a "double bottom" from the lows of Nov 16 and 23, said Chris Burba, a short-term market technician at Standard & Poor's in New York.
"The rally today increases the odds of the cylical bull market resuming from here," he said.
Adding to the upbeat view for the consumer, upscale jeweler Tiffany & Co posted quarterly profit and sales that handily beat estimates and forecast strong holiday sales. Its stock shot up 4.7 percent to $61, while the S&P retail index gained 2.4 percent.
Among the day's data were government reports showing weekly U.S. claims for unemployment benefits dropped to their lowest level in more than two years and that consumer spending rose in October.
A private survey found U.S. consumer sentiment rose in November to its highest level since June.
"If you look at the longer-term economic trends, consumer spending is continuing to improve. Even the unemployment situation, which everyone knows is very bad, is slowly, but surely improving," said Bryant Evans, investment advisor and portfolio manager at Cozad Asset Management, in Champaign, Illinois.
"There is some resilience that I think is reflected in the consumer (sentiment) numbers," said Evans, who is "overweight" the consumer discretionary sector.
The S&P consumer discretionary index , which gained 1.8 percent, has climbed 22 percent since the start of the year and is the best-performing sector in the S&P 500 for the year to date.
The Dow Jones industrial average .DJI climbed 130.97 points, or 1.19 percent, to 11,167.34. The Standard & Poor's 500 Index .SPX rose 15.01 points, or 1.27 percent, to 1,195.74. The Nasdaq Composite Index .IXIC advanced 44.58 points, or 1.79 percent, to 2,539.53, after rising more than 2 percent.
Advancing stocks were beating decliners by about 5 to 1 on the New York Stock Exchange, but volume was light, with many participants out ahead of the holiday.
Stocks still are down roughly 3 percent since early November after hitting a two-year high, with concerns about European debt and worries about tensions on the Korean Peninsula among the biggest drags on the market this week.
Other data showed weakness still remained in the economy. New durable goods orders registered their largest drop in nearly two years and sales of new U.S. single-family homes fell unexpectedly in October.
© Copyright IBTimes 2023. All rights reserved.