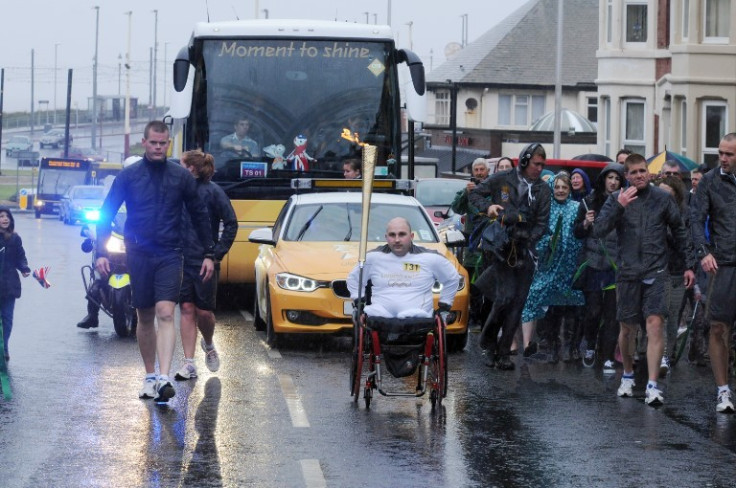 World War II veteran Harold Jellicoe Percival never married, never had children and died last month, aged 99, in a Lancashire nursing home.
In all likelihood his funeral, due to take place this Monday - Armistice Day - would have been sparse if it hadn't been for the moving efforts of Rick Clement, an Afghanistan veteran who lost both legs in an attack there in May 2010.
On hearing about Mr Percival's passing Mr Clement started a campaign on Facebook and Twitter urging people to attend:
"Need a big favour from any military or ex serving members. This fallen soldier at 99 years old is having a funeral on Monday. It says he has no family to attend in Lytham St Anne's. If you're in the area can you give him the send off he deserves."
Now there have been pledges from hundreds of people that they will attend, including members of the RAF's Northern Area. Mr Clement has thanked the general public for their response.
"Harold is going to get an amazing send off," he said.
A matron at the Alistre Lodge Nursing and Care Home, Janet Wareing, said "Harold was a lovely character, very strong-willed and independent. We have already been contacted by military veterans who are intending to come, even though they have never met him. We've been told one group is looking to bring around 200 people to the service, which would be fantastic."
Comedian Jason Manford is among those who joined in the campaign to ensure Mr Percival was properly remembered. Manford reposted his death notice in a Tweet, which attracted the attention of the RAF benevolent fund.
A distant relative of Spencer Perceval, the only British Prime Minister ever to be assassinated, Mr Percival was originally from Penge.
During World War II he worked as a ground crew engineer for the RAF, maintaining the planes used in the so-called Dambusters raid on Germany. After the war he settled in Australia before retiring in Lytham. His only nephew is unable to attend so will be represented by his son - Mr Percival's great-nephew.
Mr Clement, who has helped raise funds for the British Limbless Ex-Service Men's Association (Blesma) since his double amputation, writes movingly about his life story on his own blog, "a soldier's journey".