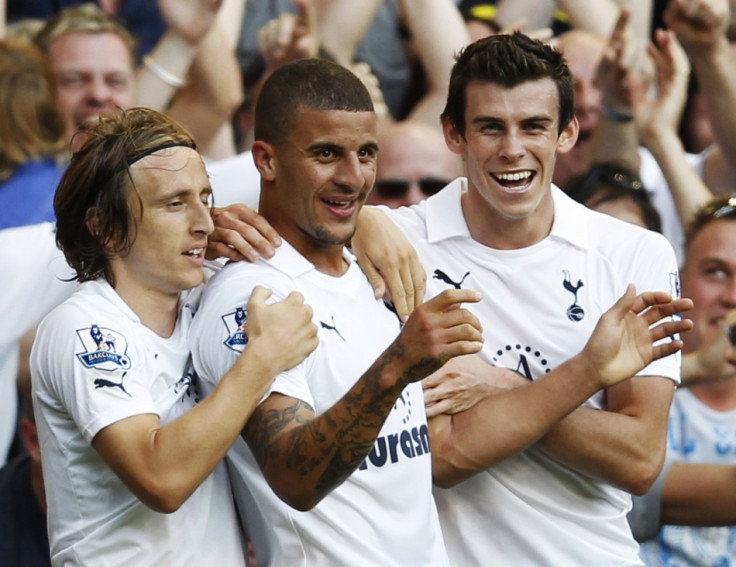 Harry Redknapp has insisted that Luka Modric will not be sold to Chelsea under any circumstances, as speculation starts to surround a move for the playmaker again this January.
The summer was a tough one for Redknapp, with the manager and Daniely Levy having to fight off bids for Modric worth up to £40 million on deadline day in order to keep their prized possession on board.
Modric went as far as going public with his wishes to be transferred to Chelsea, but Tottenham refused to budge, and after a few weeks the Croatia international settled into the Spurs squad and has been on fire yet again this season.
And as Tottenham boast some of their best form in years, and look a more likely prospect than Chelsea to qualify for next season's Champions League at the moment, Redknapp insists that Modric will be staying at White Hart Lane for the remainder of the season.
"I don't expect Luka to want to go anywhere," he said, as reported by Sky Sports.
"I think the Chelsea deal is dead. He's happy here. I don't know where he's at with his contract talks with the chairman, but I'm sure they'll get something done.
"I don't see there being a problem with Luka. No matter what Chelsea offer, he isn't going. Not a chance."
Redknapp believes that Tottenham's form has helped the star accept that he won't be sold, with Spurs currently boasting wins in six of their last eight matches.
"This is a good club. This is a club building a new stadium, a new training ground. It's a club that's going places," he explained.
"They're both good clubs. We've closed the gap, definitely, on Arsenal and Chelsea from where we were. We're now up there trying to finish above Arsenal for the second time in the Premier League.
"The potential is great, we sell out every week. We've got good players."
But Chelsea haven't entirely given up hope of landing Modric just yet, with Andre Villas-Boas admitting he is still keeping an eye on the player, even if it's not for an immediate transfer.
"In the future, I don't know about Modric," Villas-Boas said. "We're not looking at it at the moment.
"He's an extremely creative player, one of the greatest talents in the world, a player who will have tremendous success."