"Youth is wasted on the young," Oscar Wilde 1854-1900
In the early years of Wayne Rooney's fledgling football career he encapsulated the definition of the innocence of youth. Unwilling to stick to defensive conventions, or sporting honour, Rooney's coming in English football was refreshing ignorance coupled with youthful exuberance.
His first signficant act in the Premier League suggested he had little time for big reputations as he thundered past David Seaman to break the 30-match unbeaten run of an Arsenal side who were building the foundations for a dominant spell in the top flight.
The goals continued to flow, and as his reputation began to swell, Rooney's temperament began to undermine his undeniable talent. His first red card came in just his 22nd professional appearance, against Birmingham City, and more worryingly, signs that his frustration took little to bring to the boil.
But in his footballing infancy, Rooney worked to reinvent the perception that English centre-forwards were simply anchors in attack. The Croxteth-born forward boasted a lightning turn of pace, vision beyond his years and the sort of balance and technique which evoked memories of England's last fallen footballing hero; Paul Gascoigne.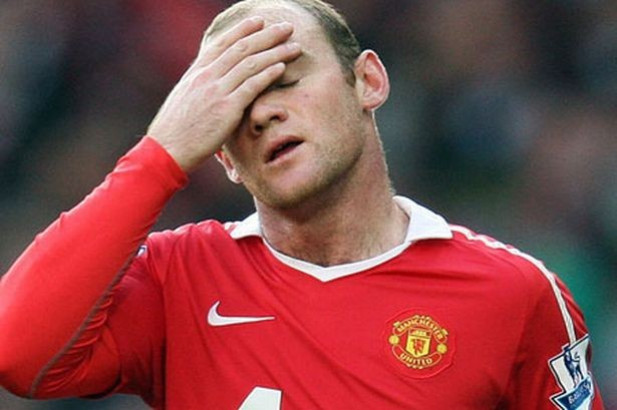 While there is no doubt we experienced the very best of Gascoigne, his crowning moment coming during an enthralling Euro 96 tournament when he danced around Colin Hendry, it was sustaining that brilliance he found difficult.
Even with potentially two more World Cup finals to play in, and such is the inconsistent nature of his international career, that Rooney is unlikely to better the performances he produced in his first major tournament appearance, at Euro 2004 in Portugal. All the aforementioned attributes Rooney had produced domestically were immediately transferred onto the international stage, to devastating effect.
In the same way Kevin Pietersen's willingness to throw caution to the wind at international level challenged the tedious stereotype attached to previous English batsman and helped draw an eclectic audience towards test cricket, Rooney sparked a similar cause for optimism.
For those who witnessed Rooney's charge at Mikael Silvestre, his brilliant double against Croatia and the plaudits that followed in Lisbon must now be wondering whether the 26 year old, who goes by the same name for Manchester United, is even the same player.
In fact, it's difficult to single out any of the characteristics Rooney possessed during his tender years, which exist in his current make-up. Even his temperament has altered.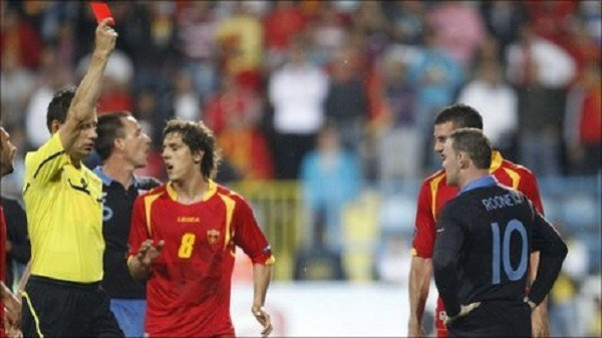 While his footballing brain and composure has been refined, those attributes have replaced his imagination, his foolhardy approach on the ball and ability to enrich the lives of English football supporters.
But where did it all go wrong? How did he go from the answer to English prays to the token footballer; the rule rather than the exception.
You wonder whether he is simply a victim of his own unique talent. The reasoning behind his responsibility from deep lies with the trust mangers, particularly Sir Alex Ferguson, has in him. In fact, it's tribute to the selfless Rooney that he has allowed the success of his team to overtake his own personal development. But three European Cup finals, and three additional major tournament appearances later and we're still waiting for Rooney to come of age.
It says plenty about the state of English football that a player who possessed such talent should have to reinvent himself in his prime to suit a more condensed, monotonous style.
A decade on from the moment Rooney burst on the scene in England top flight, should we be celebrating one of the English football's finest ever players, or lamenting the decline of his once heralded potential?
The landmark must spark an inquiry as to how Rooney's career turned from optimism into one of the great failures of the motherland's fine footballing tradition. It's been a career that has been far from poetry in motion.