Manchester United striker Robin van Persie has called on team mate Wayne Rooney to stay at old Trafford this season. The England striker has been strongly linked with a big money move to rivals Chelsea, following an unsettling 2012/13 Premier League campaign and reports of tension between the player and the club.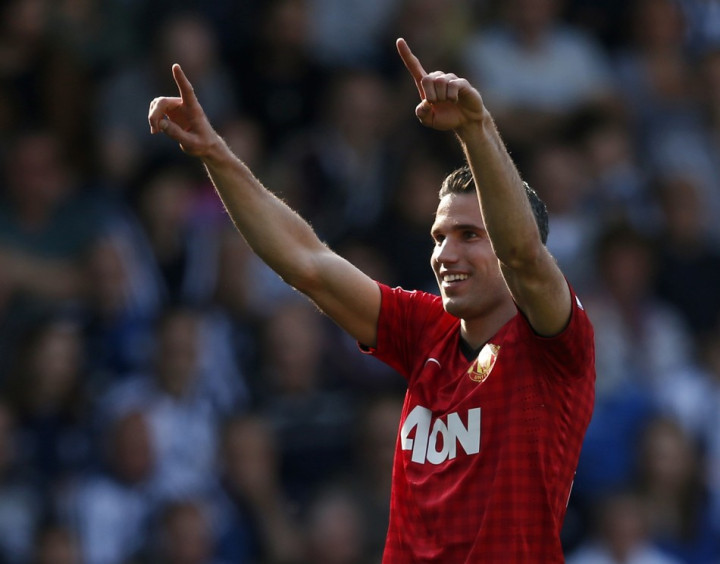 "Everyone wants Wayne to stay and deep down I think he feels the same. One of the reasons I joined Manchester United was to play with Wayne," the Dutch international explained, adding, "I hope he stays. Not only is he a great goal scorer, he does so much work across the pitch. He hates to lose - that's why you see him one minute pressing for goal, the next minute defending ferociously."
United have had to reject two formal bids for the 27-year-old this summer. The BBC believes the second was in excess of £25m. Chelsea manager Jose Mourinho has repeatedly stated he is keen on signing the striker and made a similar declaration in the build-up to the 2013 FA Community Shield at Wembley.
David Moyes claimed his first piece of silverware as Manchester United manager after the Premier League champions beat Wigan Athletic 2-0; van Persie scored both goals. The focus, though, was on Rooney, who was ruled out with a shoulder problem.
The former Everton boss hit out at the post-match press conference, accusing the media of unsettling Rooney. Moyes said, quite categorically, that Rooney would not be made available for transfer, telling one reporter: "Why are you asking me again? He's not for sale. There's no more answer to your question."
Meanwhile, van Persie also spoke about the new Premier League season, which kicks off on 17 August with Liverpool hosting Stoke City. The champions play the last game of the opening day and it is a tricky tie - they visit Liberty Stadium to face Swansea City.
The former Arsenal man insists he is in good form ahead of the season and his brace at Wembley suggests he is ready to pick up where he left off last year.
"It's always nice to score and especially at Wembley. It's a great day for the fans for us and for the manager as well. We've got [Wilfried] Zaha who has done really well and, as I said earlier, I believe in this team. I believe in this team and I believe that we will compete until the end again," the Dutchman concluded.