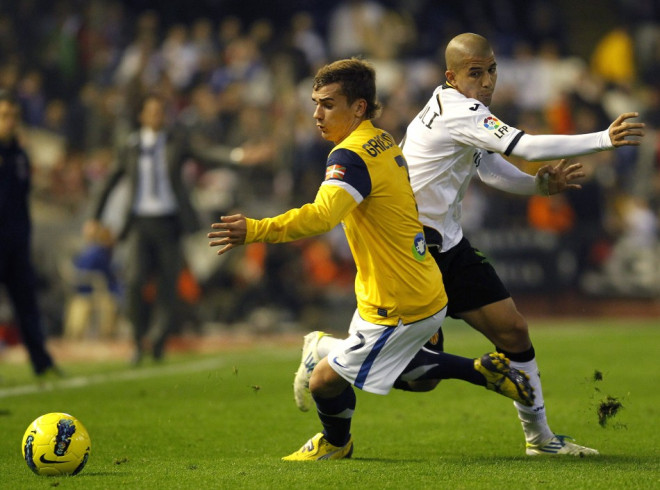 Arsene Wenger has revealed that Arsenal are following Manchester United and Chelsea target Antoine Griezmann.
The 22-year-old has been in brilliant run for the Spanish side Real Sociedad, scoring 15 goals and managing three assists in 24 league appearances.
His form for the La Liga side has caught the attention of the top clubs from England as Arsenal, along with Chelsea and United are reportedly interested in signing him.
The Gunners manager claims the north London side have been closely following the La Liga sensation and believes Arsenal's interest in Griezmann should not be a surprise.
"Yes, we follow him in great detail. That should not come as a surprise because he attracts other clubs as well. But we follow him, he is a known commodity," the Express quoted Wenger as saying.
The French winger has also attracted interest from Paris Saint-Germain. However, Griezmann refused to comment on his future after admitting that he will not make any decision until the end of the season.
"Does the PSG project interest me? I don't know. As I have already said, I will finish this season at San Sebastian. After that, Paris would be truly impressive," Griezmann said.
Sociedad star has already expressed his desire to play for the continents biggest club as he eyes for a place in France's national squad.
"I am relaxed about my future at the moment. I have not had talks other clubs yet. This is something to look at. I want to play for a leading European team and I hope this can help me get a place in the France team," the winger explained.
Meanwhile, Arsenal lost 1-0 to Stoke City at the Britannia Stadium in their last league fixture. Despite the defeat, Wenger has played down the suggestions that the Gunners were fragile against Mark Hughes' side.
"We were not fragile at all. I think our defensive performance was outstanding. If you look well at the chances that Stoke had today I can see maybe one cross on Crouch and after that what did they create? Nothing at all, so you cannot say that our defenders didn't perform," Wenger told Arsenal's official website.