Wenger Not Focused on 8-2 Defeat Ahead of Manchester United Clash
Arsenal are still a strong force - Wenger.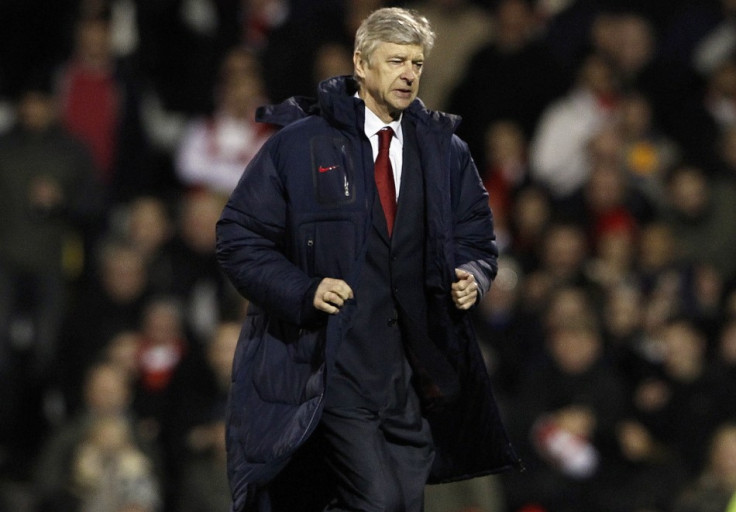 Arsene Wenger believes the rivalry between Arsenal and Manchester United remains as intense as ever, despite the increased amount of title contenders vying for the crown in recent seasons.
The two clubs have competed in a number of memorable clashes in the Premier League era since Wenger assumed control of the Gunners in 1996.
And with Chelsea, Manchester City and Tottenham Hotspur all challenging for the title in the last few years, the number of heavy-weight clashes has increased significantly. But Wenger remains adamant matches between United and Arsenal have not been diluted in the process.
"It's still the same. It is not the only game anymore because you have Chelsea and Man City coming in, with Liverpool still there. But it is a game that is watched all over the world," he told Arsenal Player.
"We do [lift ourselves], we think we are on a similar level. I still think that when we have everybody available we are a strong force in this league. That's why it is important that we fight very hard [in order] not to drop points."
Arsenal will be looking for revenge when the two sides meet at the Emirates on Sunday, following their 8-2 defeat in the reverse fixture back in August.
The Gunners' difficult start to the season reached its low point at Old Trafford but Wenger insists his side will not be thinking about their abject display that day when the two sides meet this weekend.
"I am convinced that [the 8-2 scoreline does not have a big meaning] because it was an accident on the day. But we are now in a position when you want to make points and it is important that we keep the belief high and that we focus on giving absolutely everything on Sunday and win our game," he said.
"They sometimes have a very compact midfield to kill our passing game and get us on the counter-attack. They do that very well," he said.
"I believe that sometimes it works for them, although last year we beat them 1-0 [at the Emirates] in a convincing way. It depends on how well we play on the day, how well we pass the ball through their lines - no matter how many are in there."
Meanwhile, Wenger revealed he was unsurprised by the impact Thierry Henry and Paul Scholes' returns have had on their respective sides.
Henry rejoined Arsenal on a two-month loan deal from New York Red Bulls, while Scholes has come out of retirement until the end of the season.
"First of all what you say here is that they are two exceptional talents," he told Arsenal Player. "An average player at that age is 'bye bye'," Wenger said.
"But you speak here about two players who had a big impact on the Premier League throughout their whole career and who were two world-class players.
"They are a little bit less quick, a little bit less resistant to multiple efforts but when they have the ball at their feet they can still do the damage.
"They do not need two tries to kill you, one is good enough for them. We have seen that with Henry against Leeds and with Scholes against Bolton. That means they can still have an impact in the game."
© Copyright IBTimes 2023. All rights reserved.