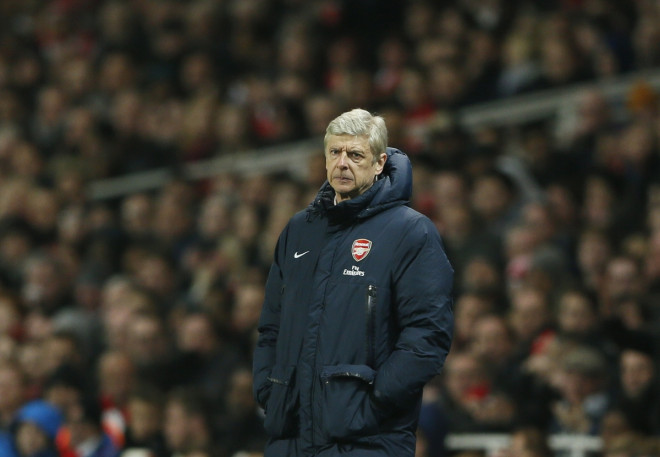 Arsene Wenger believes that the lack of incisiveness and penetration is costing the Gunners in big games, as was evident after their 3-0 defeat at the hands of Everton in Goodison Park.
Arsenal, who lead the league table for more than four months, are finding themselves in a position where they can miss out on Champions league football if Everton win their remaining six games.
The north london club are only one point above the Toffees, who have a game in hand, and are currently struggling to click as a unit, largely owing to the mauling they received at the hands of Chelsea a couple of weeks back.
Wenger believes that the players' confidence has gone down, following which they are unable to put in a performance of the highest quality.
In spite of keeping the ball for major parts of the first half, the Gunners managed only one shot on target and failed to get behind the Everton defence, who stood firm ahead of a toothless Arsenal attack.
The likes of Santi Cazorla and Mikel Arteta failed to live up to expectations, leaving the Gunners without any kind of flair from midfield.
The Gunners will now face Wigan in the semi-finals of the FA Cup next week and it is likely to have repurcussions on the managerial position at Arsenal.
A loss here will build pressure on Wenger who is yet to sign a contract, while a trophy win may appeal the Frenchman to extend his contract to take one final go at the Premier League title.
"You feel from outside that the penetration and incisiveness of our game is missing through the runs and through the passes. Both of them together make it difficult," Wenger told www.arsenal.com after the Everton game.
"I'm absolutely 100 per cent determined to fight to make the top four. But it will be difficult. We still have a programme that is feasible but we have first I think to focus on the quality of our performances before we dream of places. Let's get back to playing better than that.
"I wouldn't question the spirit of this team. They are focused, they want to do well. I just feel they have lost something on the confidence front and that you could see. We looked a little bit disjointed when we had to run after the score," he concluded.