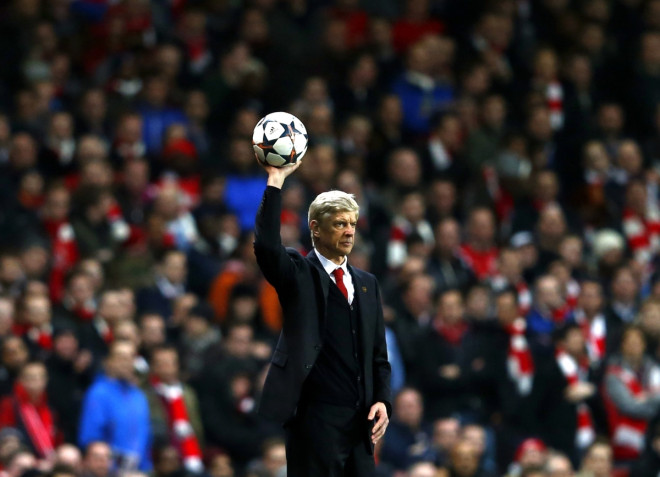 Arsene Wenger believes that Arsenal can win the title if they win all their games till the end of the season, though they may still be scuppered by the likes of Manchester City and Liverpool, who hold an edge in terms of points and goal difference over the Gunners.
Arsenal are currently third in the league, level with liverpool but four points behind Chelsea with a game in hand. The Gunners travel to Stamford Bridge in what will be Arsene Wenger's 1000th game in charge of the north london club, a momentous occasion for the Frenchman.
The 64-year-old would like nothing better than to hand Jose Mourinho his first defeat at home, something which has not been achiveed by any club over his four year stay with the Blues in the Premier league.
A win there will take Arsenal within a point of the Blues and an opportunity to trump them when they take on Swansea at the Emirates Stadium in midweek. It is crunch time for Wenger and his men, who have shown that they can dig out results over the final stretch of the season in the last two years where they overcame major odds to finish the season in a Champions League spot.
However, under completely different circumstances, the Gunners will now be fighting for the title, with a top four place more or less sealed off with Manchester United and Tottenham losing their respective games.
"We wanted to get back in the race and the defeat of Chelsea, the win of Liverpool and of Man City away makes the final sprint very interesting," Wenger told www.arsenal.com.
"It put us back in a good position. It's not in our hands because even if we win our game in hand we are still a point behind but if we continue to win our games that will of course be very important. Then it is in our hands. Then's it's just focus, recover, focus and try to win the next game," he added.