What Does A 10% Rise In The Real Living Wage Mean For Struggling Low-Paid Workers?
A 10 per cent rise in the real living wage will be a "lifeline" for 460,000 workers struggling with low pay but minority ethnic workers are still disproportionately paid the lowest wages.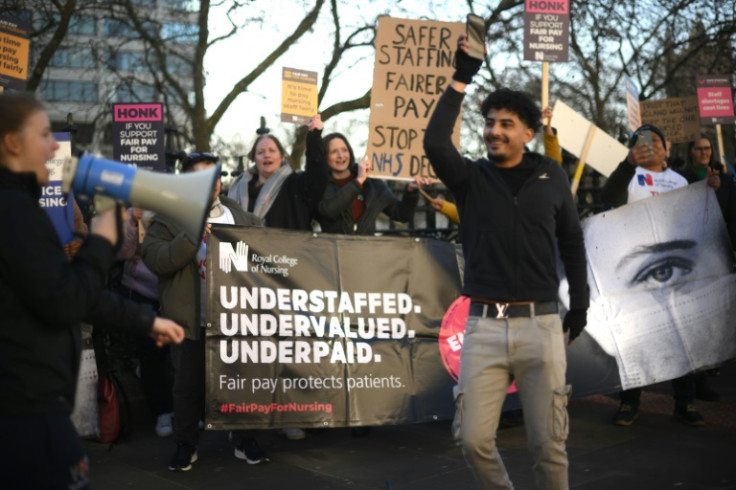 The Living Wage Foundation which sets the rate for the voluntary real living wage has announced a ten per cent increase to £12 across the UK, with the exception of London where it will rise to £13.15.
The move which came into effect on Tuesday 24 October will see 14,000 companies in the UK offer a lifeline to low-paid workers struggling amidst the ongoing cost of living crisis. Businesses will have six months to bring in the changes and be beneficial for over 460,000 employees aged 18 and over.
Earlier this month, Chancellor Jeremy Hunt announced a raise in the compulsory National Living Wage of £10.42 an hour for anyone aged 23 and over and plans to raise this statutory rate to £11 an hour in 2024 in accordance with the Low Pay Commission's recommendation.
According to the Living Wage Foundation, the new rates will mean an additional £2,145 for UK workers and an extra £2,350 for workers in London. The calculation for the rate is set according to the cost of living, based on a basket of household goods and services.
Furthermore, the annual financial difference for workers in comparison to the government minimum is full-time workers earning £5,323.50 a year more in London, and £3,081 a year more outside of London. Also, the real living wage is for anyone over 18, unlike the government's National Living Wage which only applies to those aged 23 and over.
Katherine Chapman, director of the Living Wage Foundation, said: "As inflation eases, we cannot forget that low-paid workers remain at the sharp end of the cost-of-living crisis.
"Low-paid workers continue to struggle with stubbornly high prices because they spend a larger share of their budget on food and energy."
She also added that the "new rates are a lifeline for the 460,000 workers" about to receive a pay rise.
Some of the 14,000 employers involved in paying the real living wage include Nationwide, Ikea, Lush, Oxfam, FTSE 100, Aviva and Liverpool FC. By exceeding the government minimum these businesses are voluntarily ensuring that their workers are able to earn a wage that is sufficient to live on.
The business benefits of paying the real living wage improve workplace productivity and motivation as 64 per cent of employers said there was an improvement between the employees and management.
It also helps to keep existing employees as reported by 60 per cent of employers as well as 62 per cent of employers saying that paying the real living wage improved attracting new staff.
More than a third of employers also reported that it helped to secure contracts and funding with 87 per cent saying it improved its business reputation.
Moreover, according to the Living Wage Foundation low pay is a racial justice issue. October marks Black History Month, when the contributions of black people made to society in the UK are acknowledged and celebrated and highlights the racial injustice in disproportionate paid wages.
Workers in low-paid jobs are increasingly struggling with the continuing cost of living crisis. However, minority ethnic workers have been hit the hardest with being disproportionately paid the lowest wages in the UK.
The Living Wage campaign was set up in 2001 by low-paid workers from mostly racialised communities. Black British Muslim Abdul Durrant is one of the movement's leaders. Working as a cleaner during nights for a minimum wage at a renowned bank's headquarters, he challenged the company's Chairman and succeeded in convincing them to pay a Living Wage to all their workers.
Irrespective of the massive achievements resulting from the Real Living Wage campaign, research by the Living Wage Foundation has found that black workers are more at risk of being paid less than the Living Wage than white workers by 1.25 times.
There is also gender inequality as black women are 1.2 times more likely to be paid less than black men. In addition, they are 1.13 times more than white women and 1.7 times more than white men to be on low pay.
Additionally, black workers are also faced with work insecurities with 28.4 per cent of them in comparison to 18.2 per cent of white workers.
There is also an issue of structural racism, as black workers do not have the same career prospects as their white counterparts.
From a poll of more than 2,000 minority ethnic workers, it was found that over half of ethnic workers said that they encountered workplace discrimination, with over a third losing out to promotion because of their ethnicity and 29 per cent simply being refused a job due to their ethnicity.
© Copyright IBTimes 2023. All rights reserved.