Who is Sarah Idan? First Iraqi beauty in 45 years to participate in the Miss Universe contest
Idan made headlines when she posed for a controversial selfie with Miss Israel ahead of the Miss Universe 2017 contest.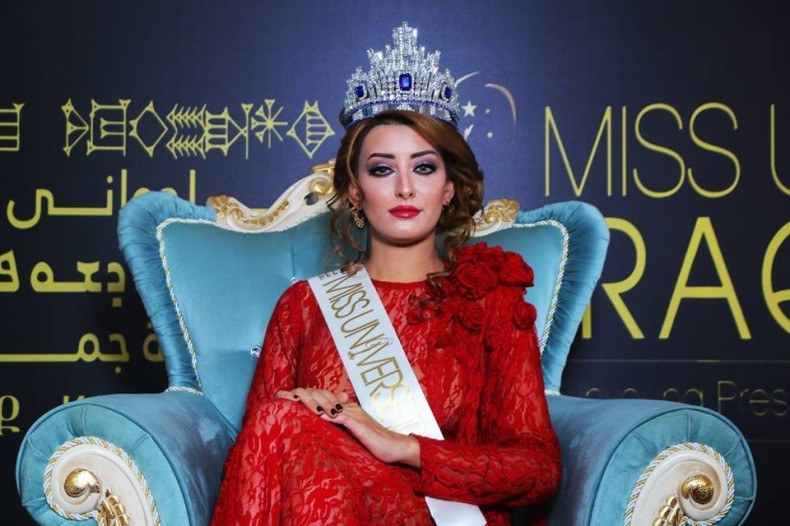 The Miss Universe contest and controversies seem to go hand in hand and this year was no exception, with Miss Iraq and Miss Israel's selfie together kicking off a storm in their home countries. While a number of people came out in support of the two beauties and their innocent attempt at peace, their selfie also attracted criticism from conservatives.
Ever since she has been in the news, Sara Idan who represents Iraq, a country battered by years of conflict, has intrigued followers of the contest.
Who is Sara Idan?
The 27-year-old Iraqi beauty queen was born in Baghdad and grew up witnessing the ravages of war. The relentless violence and conflict in her own backyard, drew Idan towards music, which she claims brought her peace of mind.
"I write songs. It's been my passion since I was a child. I am brave and always knew what I wanted to do with my life. I know that I wanted to travel the world and I knew that I always wanted to be a musician," she said in the introductory video of the 2017 edition of the international beauty pageant.
In 2009, when she was 19, Idan joined the US-led coalition forces in Iraq to help with security stabilisation around Baghdad.
The Arabic beauty considers herself fearless. "I always speak my mind. I am not afraid. I served both countries, Iraq and the US. It made me grow up and be a better person. I am honoured that I have this opportunity to do this," she added.
Her participation in the beauty pageant has rankled conservatives, more so after she posed in a bikini. Idan looked stunning in a strapless bikini top and a matching bottom during the swimsuit round of the preliminary competition.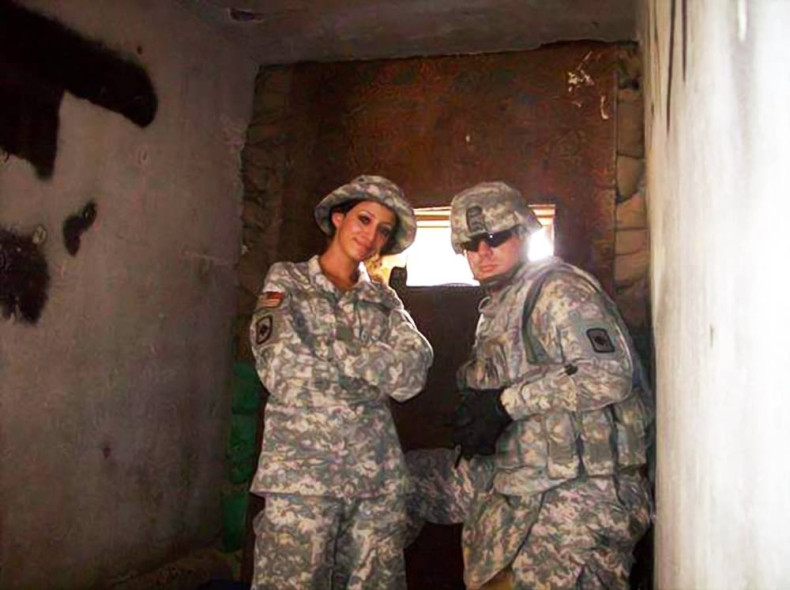 "It's an incredible honour to be the first Iraqi woman in over 40 years participating and representing my homeland Iraq in Miss Universe 2017. Very grateful and excited :). @missiraqofficial @shimaa_qasim Thank you for the support and enjoyed my time with you," she said after being selected as Miss Iraq 2017.
In an exclusive interview with IB Times UK, a representative of the official Miss Iraq pageant said: "Sarah is trying her best despite the difficult circumstances she has faced while preparing for the competition i.e. she was twice hospitalised in Baghdad and Los Angeles a week before her arrival for the contest due to stress and food poisoning."
The tumultuous history of Miss Iraq
The Miss Iraq pageant was founded in 1947 with Renee Dangoor as the country's first-ever beauty queen. Since it began, the beauty contest remained irregular due to threats from conservatives in the religious lobby. The contest also faced threats from terrorists who consider the pageant "un-Islamic."
Following the 1947 edition, the pageant only returned in 1962 and 1963 with Kholoud Saleh and Sameera Zeidan as winners. After another break in the contest, it returned in 1971 with Nasik Shali as the winner. But none of these winners participated in an international pageant.
"Sarah has already made an impact in Miss Universe with her story with Israel and her appearance in swimsuit," the Miss Iraq spokesperson told us.
"This is Iraq's first participation since 1972 when Wejdan Sulyman represented our country, so this is something new for us Iraqis and Sarah."
History was made in 1972 when Wijdan Burhan El-Deen Sulyman became the only beauty queen to participate in the Miss Universe pageant from her country. However, that also became the last time any Iraqi participated in the international beauty contest. Though Shimaa Qasim became Miss Iraq in 2015, she withdrew from the Miss Universe 2016 due to personal reasons.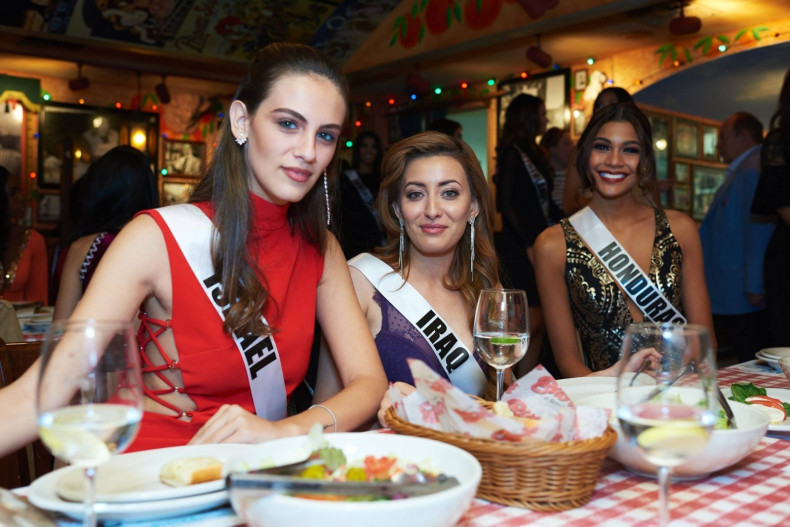 Idan's chances at the Miss Universe 2017 contest
Idan has created quite a buzz at the beauty pageant through social media. Thanks to the controversial selfie with Miss Israel, her popularity has grown immensely.
The ever-smiling and selfie-loving beauty is a pro when it comes to stage-confidence and many assume she may be able to bring the crown home again.