Since debuting in NXT in 2016, Shinsuke Nakamura has wowed a whole new audience of wrestling fans all all over the world with his remarkable skill and unstoppable charisma. He's dominated the landscape of NXT, winning several titles and suffering few losses.
Nakamura's career is on the rise, and 2017 looks like it's going to be another great year for the Japanese sensation. Before he joins the main roster on Raw or SmackDown – which is apparently happening in the very near future according to reports – here's everything you need to know about 'The King of Strong Style' Shinsuke Nakamura.
Who is Shinsuke Nakamura?
Shinsuke Nakamura grew up in a small town in Kyoto Prefecture, Japan. He said on the Talk is Jericho podcast in 2016 that when it came to his wrestling fandom, he was a "maniac". However, he lived in a rural area and it was difficult for him to view matches in person. He lived five hours away from Tokyo and couldn't even watch wrestling on his local TV channels. Instead, he'd grab every wrestling magazine and tape he could whenever he was in the city.
He made his professional wrestling debut in August 2002 as part of New Japan Pro Wrestling. Key figures at that company saw him as a top prospect due to his skill, speed and strength. He even earned the nickname 'Super Rookie' due to his potential.
Nakamura quickly rose to the top of the ranks in New Japan. A little over a year after his debut, he captured the top prize in the company: the IWGP Heavyweight Championship. Nakamura is the youngest champion in the title's history – he was just 23 years and nine months old when he won it. However, he was forced to vacate the championship after only two months due to injury.
In 2009, Nakamura founded the Chaos stable with the aim of resurrecting the 'strong style' form of professional wrestling, which he felt was evaporating from New Japan. Strong style typically features hard strikes drawn from martial arts and numerous submission holds in an attempt to present wrestling as more of a legitimate athletic competition. Nakamura's mastery of the technique led to him adopting the nickname 'The King of Strong Style'.
Nakamura's complete embrace of strong style – allied with his undeniable charisma and a Michael Jackson-inspired character – propelled him to new heights and a new stage of his career in North America. He signed with WWE in early 2016 and joined the NXT brand. His first WWE match was at WrestleMania weekend at NXT TakeOver: Dallas, when he faced Sami Zayn in a match of the year candidate.
Nakamura quickly found success in WWE, twice capturing the NXT Championship in his first year. He is scheduled to challenge Bobby Roode or Kassius Ohno for the title at NXT TakeOver: Orlando on April 1, after which rumors suggest he will join the main WWE roster.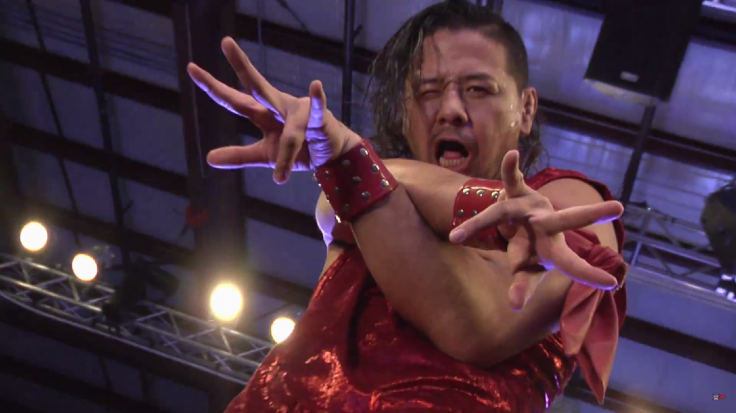 What are Shinsuke Nakamura's career highlights?
- Tokyo Sports named Nakamura its 2003 rookie of the year
- Nakamura defeated Hiroyoshi Tenzan in December 2003 to become IWGP Heavyweight Champion, the first of his three reigns with the title.
- His other New Japan titles include a record five IWGP Intercontinental Championships and an IWGP Heavyweight Tag Team Championship with long-time rival Hiroshi Tanahashi.
- Nakamura won the G1 Climax tournament in 2011 and the G1 Tag League in 2006 with Masahiro Chono. He's also a New Japan Cup winner, taking that trophy in 2014.
- Readers of the Wrestling Observer Newsletter named Nakamura wrestler of the year in 2014. The newsletter's founder and editor, Dave Meltzer, has awarded two of Nakamura's matches from 2015 a coveted, rare five-star rating: an IWGP Intercontinental title defense against Kota Ibushi at Wrestle Kingdom 9 in January and a G1 Climax finals match with Tanahashi in August.
- Pro Wrestling Illustrated named Nakamura the most popular wrestler of the year in 2016 after he captivated NXT audiences all over the planet.
- Nakamura is the second-ever two-time NXT champion, and won two NXT year-end awards, as voted for by fans: male competitor of the year and overall male competitor of the year.
What is Shinsuke Nakamura's MMA record?
Many wrestling fans may not know that Nakamura used to compete in mixed martial arts. While competing as a rookie in New Japan, he also forged a path in MMA.
He had his first fight on December 31, 2002, but lost to Daniel Gracie via submission. He beat Jan Nortje and Shane Eitner via submission in 2003 before a match with Alexey Ignashov that was ruled a no contest. Nakamura defeated Ignashov via submission in their May 2004 rematch, which was also Nakamura's final MMA bout to date.
Overall, Nakamura holds a 3-1 MMA record.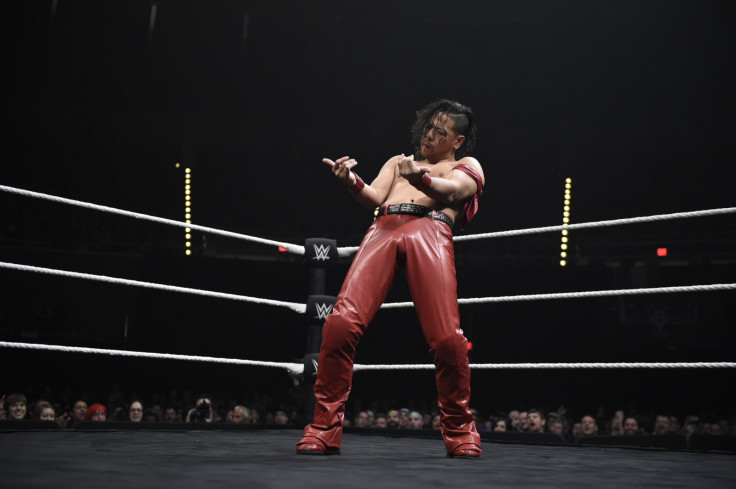 What is Shinsuke Nakamura's finisher?
Since 2009, when Nakamura truly embraced the art of strong style, he has used several variations of a devastating knee strike as his finishing move. It's typically performed as a running strike to a standing opponent, though he has frequently used it while his adversary is in a seated or kneeling position as well.
Nakamura called the move Boma Ye while competing in New Japan and Ring of Honor. The name has its origins in the legendary Rumble in the Jungle clash between boxing legends Muhammad Ali and George Foreman. The pro-Ali partisan crowd chanted "Ali, boma ye" throughout.
Two years later, Ali competed against New Japan legend and Nakamura mentor Antonio Inoki in a fight akin to a mixed martial arts bout. Afterwards, Inoki adopted the "boma ye" chant and Nakamura ultimately named the move for him.
However, "boma ye" is Lingala for "kill him", a sentiment that wouldn't exactly fly in the family-friendly WWE environment. In NXT, Nakamura started using the name Kinshasa for the knee strike. Kinshasa is the capital city of the Democratic Republic of the Congo and was the location for the Rumble in the Jungle. WWE fans might know it better for the way commentator Corey Graves screamed the name when Nakamura hit the move.
Before the Boma Ye/Kinshasa, Nakamura used the Landslide, a Samoan driver, as his finishing move. He also frequently used a triangle choke, likely an homage to his days in mixed martial arts.
What is Shinsuke Nakamura's theme song?
Since joining WWE, Nakamura has made his entrance to "The Rising Sun", created for him by WWE's music team CFO$. The song opens with a heavy guitar riff and marries a Japanese-style violin melody with a rapid electronic drum beat. "The Rising Sun" proved an immediate hit with fans, who sing along with the violin track whenever Nakamura enters an arena.
Nakamura has had some memorable entrances using the song including at NXT TakeOver: Brooklyn II, when violinist Lee England Jr. played "The Rising Sun" live and at NXT TakeOver: Toronto, when several violin players accompanied him to the ring. The song is a critical part of his magnetic entrance, which he concludes by grabbing the top rope and throwing back his arm while crumpling to the canvas.
What did Shinsuke Nakamura learn from Michael Jackson?
Nakamura has never hidden the fact he's an enormous fan of Michael Jackson. He takes a great deal of inspiration from the 'King of Pop', perhaps most obviously in the form of the red leather jacket he wears in his ring entrance.
However, Jackson influenced Nakamura in another way: through his movement. Nakamura said on the Talk is Jericho podcast that he always considered Jackson a martial artist because of his technical ability and the way he used movement and balance.
Though Nakamura thinks many dancers do too much, making it hard to understand all of their movements. That's a view Nakamura carries into wrestling, where he thinks a lot of competitors do too much in their matches, making it difficult for fans to understand and follow the stories they're trying to tell. He said Jackson showed how him how important it was not to overdo it and that it was possible to make more of an impact through keeping things simple.
By the way, his favourite Michael Jackson song is "Human Nature".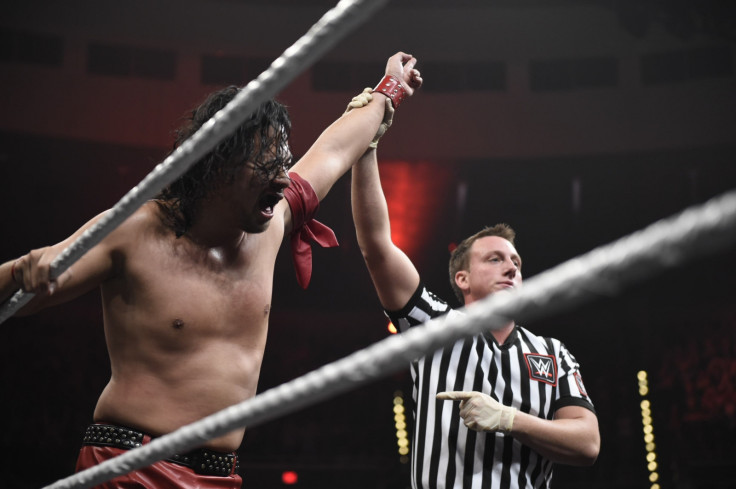 What has Shinsuke Nakamura done outside of wrestling?
While Nakamura has made wrestling his life, seemingly to the exclusion of almost everything else, he has made some other intriguing media appearances.
When Pharrell Williams released his massive hit single, "Happy", he created a number of music videos for different markets around the world. The one he released in Japan included a certain 'King of Strong Style'.
Nakamura and fellow New Japan Pro Wrestling star Kazuchika Okada both featured in the video. If you've ever seen a GIF of a dancing Nakamura wearing his red jacket and title belt with no shirt underneath against a white background, that's where it's from. Since wrestlers are frequently treated as mainstream celebrities in Japan, the New Japan icons were seen as ideal figures to help promote the song there.
What are some interesting facts about Shinsuke Nakamura?
- Shinsuke loves to surf. He often shares photos of himself hitting the waves on his Twitter and Instagram profiles.
In an interview with Sports Illustrated, he said ""I am a ten-minute walk from the beach in my house in Japan, but in Orlando, I'm a one-hour drive from the beach. I could go surfing every day, so that's a big problem for me."
- Nakamura was once roommates with SmackDown General Manager and former WWE Champion Daniel Bryan. The pair lived together while Nakamura trained in both MMA and wrestling at the Inoki Dojo in California early in his career. They shared a two-bedroom apartment with another MMA fighter.
- After moving to the United States to work in WWE, Nakamura watched Sesame Street to help improve his English, knowing that being able to communicate clearly with the audience is an important trait for top wrestlers in WWE.
- Nakamura is friends with fellow WWE superstars Finn Balor, Samoa Joe, and Daniel Bryan as well as NXT head trainer Matt Bloom and former New Japan colleague Kazuchika Okada.
- His favorite drink is red wine.
- As well as Michael Jackson, Nakamura counts Bruce Lee, Freddie Mercury, Jackie Chan and Jushin "Thunder" Liger among his idols. His favourite Queen track is "Bicycle".
- While he was a fan of wrestling while growing up, Nakamura was not a proponent of WWE at the time, instead preferring to focus his interest on Japanese wrestling.
In an interview with Channel Guide Magazine, he said, ""Japan had a huge wrestling culture. So I was not really a fan of WWE as a child. It was much different than the Japanese style before. We had foreign wrestlers who came from America, Europe. Everyone from all over also ended up going to WWE. I did like Andre the Giant. I can't imagine what it would be like to fight with him. I want to fight like him."