Why do women have more migraines? Fluctuating oestrogen levels could trigger severe headaches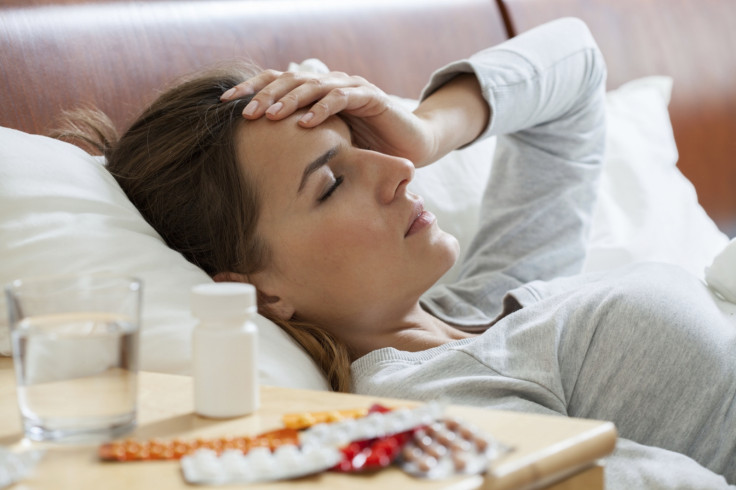 Fluctuating oestrogen levels may be the reason why some women are more prone to frequent migraines than men, scientists have claimed. Characterised by debilitating headaches, this health issue mostly affects women of reproductive age.
Men are less likely to get migraine: about 18% of women compared with 6% of men experience these pains. This latest study, published in the journal Neurology, suggests women suffer in greater proportion because of changes in sex-hormone levels in their bodies.
This theory had previously been investigated by different teams of scientists, but their results had been inconclusive.
Here, the researchers show that drop in oestrogen levels, a few days before menstruation, could be responsible for migraines.
Decline in luteal phase
The scientists, from Albert Einstein College of Medicine in New York, recruited 114 women with history of migraine and 223 "healthy" controls.
The women were asked to fill in a daily headache diary to closely follow how they felt over a full menstrual cycle. In parallel, their sex-hormones levels were also monitored on a daily basis, by analysing urine samples.
Peak hormone levels and average daily levels were measured and rates of decline were calculated over the five days that followed a hormonal peak in the cycle. They were particularly interested by what happened in the two days following an oestrogen peak in the luteal phase of the cycle – that is the moment after ovulation, but before menstruation starts.
In women with migraines, the average rate of decline in oestrogen levels during these two days was 40%, compared with 30% in controls. No differences in decline was observed for other hormones.
Hormonal treatment
The study has a number of limitations including a small sample size, and the fact there were a disproportionate number of Asian women in the control group compared to the "migraine sample", with ethnicity potentially playing a role in oestrogen variations.
However, the study could be a step in treating women with migraines. Indeed, hormone treatments might help decrease the frequency of migraines for some women, especially if their migraine is associated to menstruation. Further research will focus on why and how oestrogen has this impact on some women.
© Copyright IBTimes 2023. All rights reserved.