Happy Birthday William Shakespeare: Bard Turns 448, World Shakespeare Festival Launched [PHOTOS]
The productions scheduled to open the WSF include famous acts from "Twelfth Night", "The Comedy of Errors" and "The Tempest".
The 448<sup>th birthday anniversary of one of the world's most famous literary figures, William Shakespeare, were held at Stratford-upon-Avon. The occasion also marked the launch of the World Shakespeare Festival (WSF).
The task of celebrating the occasion has been undertaken by the Royal Shakespeare Company, who claim it is the biggest such of Shakespearean plays the world has ever seen. There are as many as 12 original productions scheduled, while actors from the US, Mexico, Russia, Iraq and Brazil will also be heading to Stratford, to perform over the coming months.
"It involves 70 productions in different languages, being performed in London, Stratford-upon-Avon, Edinburgh, Newcastle, Brighton, and Bridgend over the next few months," Rev Dr Paul Edmundson of the Shakespeare Birthplace Trust was quoted as saying in ANI. "It is England, Scotland and Wales coming together," he added.
This will be part of the 2012 London Olympics too.
"Thinking about culture, what would be a big cultural festival for the Olympics? People felt at the heart of it should be our greatest export and that is Shakespeare," Deborah Shaw, the Director of the WSF said.
The productions scheduled to open the WSF include famous acts from "Twelfth Night", "The Comedy of Errors" and "The Tempest" at the Royal Shakespeare Theatre and "Richard III" and "King John" at the Swan Theatre. It will also include a special production of the Iraqi Theatre Company's "Romeo and Juliet in Baghdad" which is set to the tune of conflicts between families, communities and generations.
William Shakespeare was born in 1564 and died in 1616. His contributions momentously changed the course of world literature and his portfolio includes more than 35 plays, 150 sonnets and several poems. His plays are globally renowned and are constantly studied, performed and reinterpreted in various languages in the world. Initially his plays were based on comedies and histories, before moving onto tragic comedies until about 1608, including "Hamlet", "King Lear", "Macbeth", all of which rank as some of the finest works in English literature.
For more information on the William Shakespeare Festival, click here.
Take a glimpse from the rehearsal of "Romeo and Juliet in Baghdad"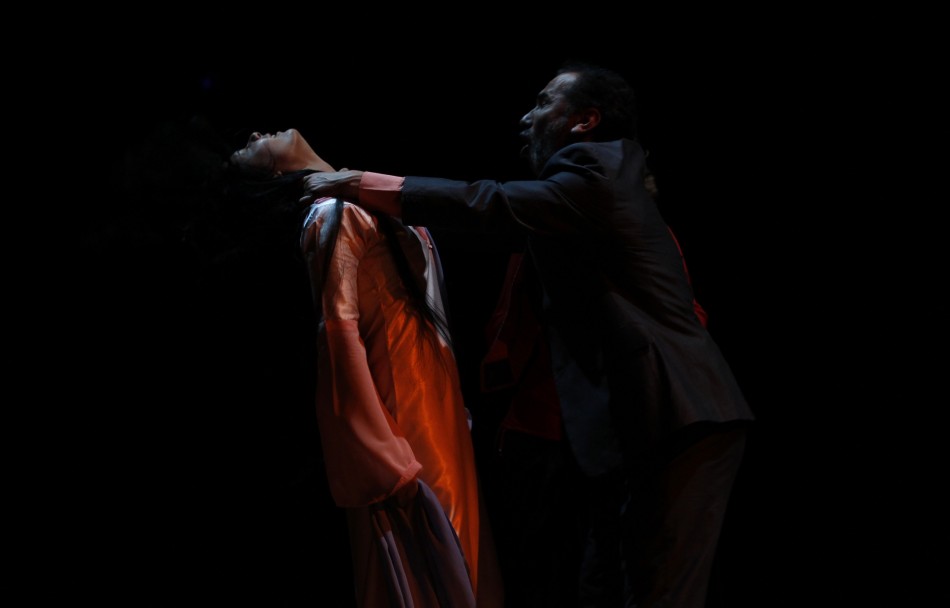 © Copyright IBTimes 2023. All rights reserved.