Windows Phone has overtaken BlackBerry to claim third place in global smartphone shipments for the first quarter of 2013, according to market research firm IDC.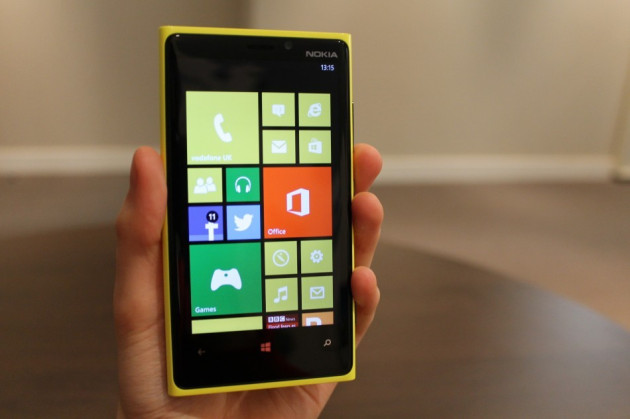 Helped by sales of Nokia's growing Lumia smartphone series, Windows Phone accounted for 3.2% of shipments in Q1, amounting to seven million devices and marking a 133.3% increase on the same quarter last year.
On the other hand, BlackBerry saw its quarterly shipments fall by 35% from 9.7 million to 6.3 million, giving it a 2.9% share of the market despite the launch of its all-new BlackBerry 10 operating system earlier this year, along with the Z10 and Q10 smartphones.
Windows Phone's success was driven mainly by Nokia Lumia sales, which accounted for 79% of all phones sold with the Microsoft operating system.
"Windows Phone claiming the third spot is a first and helps validate the direction taken by Microsoft and key partner Nokia," said Kevin Restivo, senior research analyst with IDC's Worldwide Quarterly Mobile Phone Tracker. "Given the relatively low volume generated, the Windows Phone camp will need to show further gains to solidify its status as an alternative to Android or iOS."
Android remains market leader, increasing its share from 59.1% in Q1 last year to 75% now, as global shipments increase 79.5% from 90.3 million to 162.1 million.
Apple's iOS holds on to second place but it's growth was significantly lower at just 6.6%, as shipments went from 35.1 to 37.4 million and its market share fell from 23% to 17.3%. Despite this, the quarter was Apple's best ever Q1 in the iPhone's six year history.
IDC notes that the iOS operating system has remained largely unchanged since its debut 2007, but acknowledges that a major update in expected to be announced at the company's WWDC keynote on 10 June.
"Underpinning the worldwide smartphone market is the constantly shifting operating system landscape," noted Ramon Llamas, research manager with IDC's Mobile Phone team. "Android and iOS accounted for more than the lion's share of smartphones in the first quarter, but a closer examination of the other platforms reveals turnaround and demand for alternatives.
"Windows Phone has benefited from Nokia's participation, and BlackBerry's new BB10 devices have already hit a million units shipped in its first quarter of availability."
Further down the table, Linux took 1% of the market while posting a 41.7% decline from last year, and Symbian took sixth place with a 1.2% share and a year-over-year decline of 88.5%.