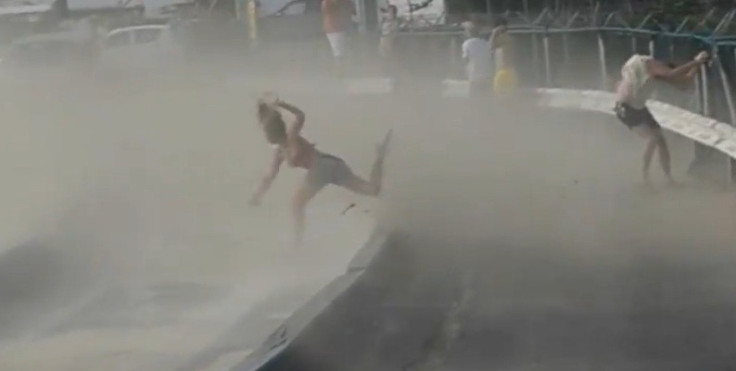 A video posted on YouTube shows a thrill-seeking woman getting blown away by an airplane at the end of a famously short runway at Princess Juliana International Airport on the Caribbean island of Saint Martin.
When a plane prepares for takeoff, tourists on the island have taken to grabbing hold of a fence at the end of the airport's runway, which stops just a few metres short of Maho beach, about 300km (190 miles) east of Puerto Rico.
In the video, the woman can be seen desperately holding on to the fence with several others as a nearby plane fires up its engines for takeoff.
The force of the blast eventually proves to be too strong for the woman, who is blasted off her feet before hitting her head on a concrete wall.
Onlookers rushed to her aid following the incident. The extent of her injuries is not yet known.
Many people attempt to hold on to the boundary fence during takeoffs at the beach, despite warning of Despite signs warning of "extreme bodily harm and/or death". Planes can be seen landing and taking off right above the top of sun-seeker's heads.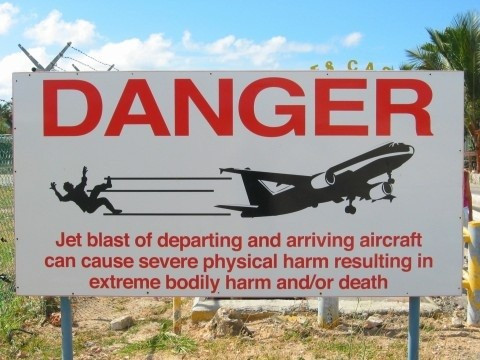 The video can be seen below: