When you think of FTSE 100 companies, Smurfit Kappa is probably not the first name that comes to mind. However, the chances of you never having used any of its products are pretty slim.
It is Europe's leading corrugated packaging company and one of the leading paper-based packaging companies in the world, with clients ranging from supermarkets to hauliers, manufacturers to post offices.
On 7 February, Smurfit Kappa posted group revenue growth of 5% for the full-year, although the year itself ended on an even better 7% growth figure for the fourth quarter. The latest quarter's profits were up 4%, from €155m to €161m (£143m).
Within that mix, the margin of European operations grew to 16.5%, and there is more to come as the continent moves away from plastic packaging to sustainable, biodegradable paper packaging solutions says Saverio Mayer, Chief Executive Officer of Smurfit Kappa (Europe).
In an exclusive interview, Mayer told IBTimes UK: "I remember a time when a plethora of our clients' products were packaged wholly in cardboard, before the top half became a plastic sheet and the bottom half remained cardboard. In light of consumer, political and environmental pressure, those days are coming back and we eye an opportunity when it comes to meeting this demand."
The Italian executive, who has worked for Smurfit Kappa for over three decades, says his mission is not to sell more paper. "Our pitch is the utilisation of paper-based packaging in the most optimised way to enable delivery of the clients' products from source to destination intact and safe. Quite the contrary, clients bring us in to minimise over-packaging owing to consumer pressure and a desire on their part to lower costs and improve sustainability."
E-commerce and the 'Omni-channel revolution'
Mayer says European market conditions are conducive for headline growth. "Over the next five years, we need to get a grip on the complexity of the business which is increasing dramatically, and changing quite rapidly with the proliferation of e-commerce. We are seeing what I call the 'Omni-channel revolution' in terms of distribution lines, and its impacting all our customers.
"From the traditional supply chain and standardised packaging sizes of yesteryears, today's digital economy has created new end-customers requiring very different solutions, adaptable packaging sizes and shorter delivery time frames, alongside our decades-old FMCG ["Fast-moving consumer goods"] customers who are adjusting their own carbon footprint.
"When consumers first started buying on the web, they were happy to receive the product in a few days, and at times over-packaged. Now consumers often order online and need products sustainably packaged and delivered in a matter of hours. This increases the complexity and speed of everything in an incredible way, but we are ready for this bold new logistics paradigm."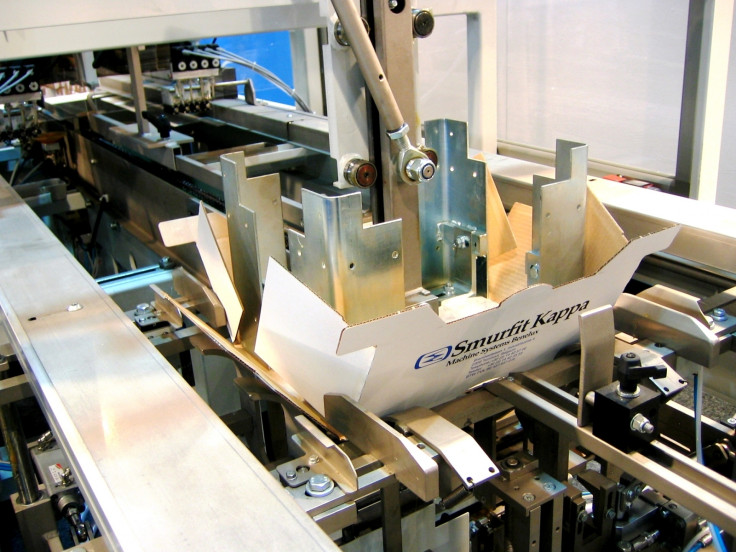 The company's response is to increase its pan-European digital printing outlay, as bulk solutions for clients continue at pace, and non-standard bespoke packaging for small and medium size enterprises, often selling products in smaller quantities on websites like Amazon and eBay, gathers momentum.
"The latest of our digital printers is due in a few months, with many more to follow to cater to smaller efficient packaging demands, alongside space for our traditional business."
On Brexit, 'Old Europe' and heading east
Mayer says he's increasingly at peace with the ongoing Brexit shenanigans between London and Brussels. "Smurfit Kappa's origins date back to a family run business [Jefferson Smurfit] that was started in Ireland in 1938. We have Irish roots; we are London-listed; we have continued, and will continue, to invest in the UK.
"The country represents 8% of our headline revenue, and we do not expect a hard Brexit because that will not be in the interests of policymakers on either side."
If anything, higher UK exports following a devaluation of the pound in the wake of the Brexit vote have resulted in more demand for Smurfit Kappa's products, Mayer says, and the company's pace of investment totals £200m in the last five years and counting.
In the overall scheme of things, Germany is the company's largest market, followed by Italy, France, the UK and Spain. But Mayer says there is now a concerted push beyond "Old Europe."
"In these markets we are very well positioned with our market share ranging from 15% to 22%. So we are inexorably heading east – to emerging Europe." The company has major operations in Poland, Czech Republic and Russia, and is using its plant in Northern Greece to target Balkan economies such as Bulgaria and Romania.
In-house sustainability
Mayer says since Smurfit Kappa is part of its clients' sustainability drive, it is crucial the company practices what it preaches. "For over a decade, we have been working to lower our own carbon footprint, source sustainably and increase recycling."
The company claims that it plants at least one tree for each tree it cuts to manufacture paper products. To convince sceptics, the exercise is externally audited and often throws up pleasant surprises. "I was recently in a forest in Northern France, where we have one of our mills, and the issue – if you believe the owners of the forest – is that it is too sustainable. It seems they don't have any room to plant more trees as the forest is growing too fast."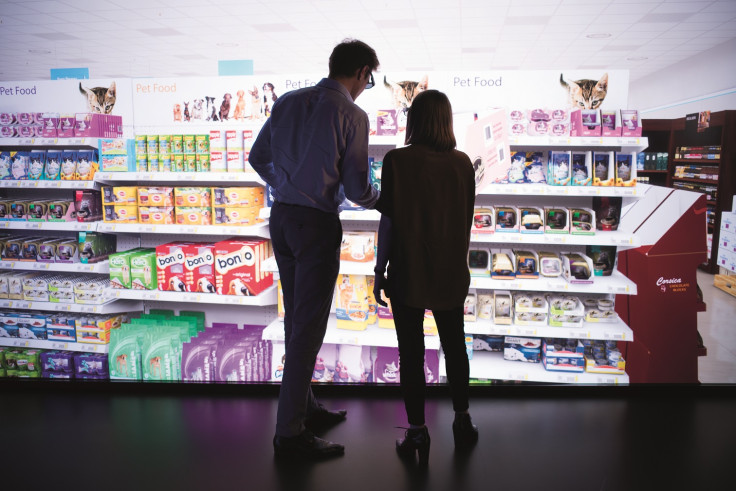 Having started its first recycled paper mill in the Netherlands over a decade ago, Smurfit Kappa now has more than a dozen such recycling depots. A facility in Malaga, Spain was the latest to join the ranks, and one in Blackburn, UK is on the horizon. "Altogether we manage to process more than 5 million tonnes of recovered paper, and this is going to increase further."
All European markets Smurfit Kappa operates in are set CO2-emission targets every year, and while each is progressing well, Mayer remarks "the Scandinavians are leading the market" both in terms of the company's sustainability ambitions, as well as wider consumer awareness.
Smurfit Kappa is also updating its legacy mills; both those acquired over the years as well as the ones it has owned for decades. A €100m upgrade of one of its largest facilities – the Nettingsdorf mill in Austria – has been approved by the company's board, a move Mayer describes as an "impact statement" for the wider market.
A fascinating journey
Having risen through Smurfit Kappa's ranks over the last 30 years to the European CEO's office, Mayer says it has been a fascinating journey. "Particularly the last decade, over which I have been intimately involved with the evolution of the business. When Jefferson Smurfit merged with Kappa packaging [in 2005], participating in the subsequent operational integration was a task I relished."
Other challenges inevitably followed. Mayer names building a team and operational structure in Poland from scratch, and expanding operations in central Russia among the many he can recollect with professional satisfaction.
The seasoned Italian traveller actually hates being offered Italian food on his travels. "I like to immerse myself in local culture, and that includes the local cuisine from Warsaw to Athens. Travel broadens your horizons and understanding of diversity. I have been very lucky to have that possibility, and the experience working for an international outfit brings."
And away from the rigours of the high powered job? "I like long walks and spend time with my two daughters, and when they allow me, I play tennis to unwind. Of course, as an Italian, a love for football is a given, wherever in the world I find myself and even when we are not playing well."