Worst TV Quiz Show Disasters [VIDEO]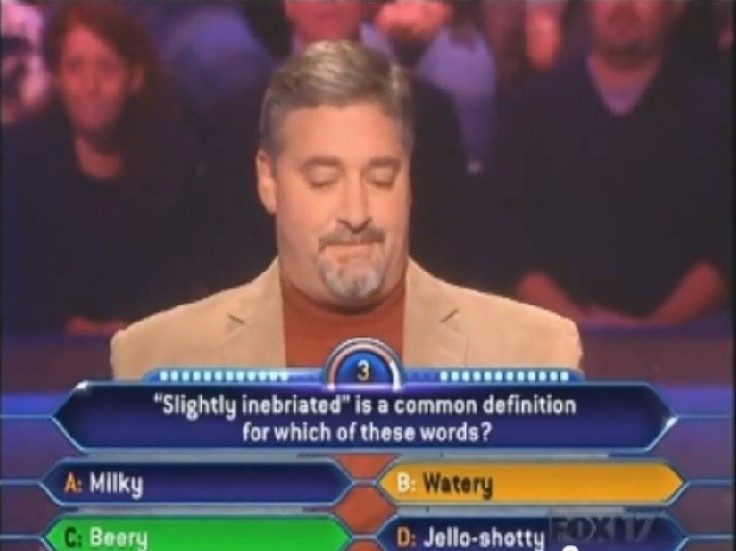 After UK audiences cringed when two couples in a row fell at the first hurdle on Wednesday night's Million Pound Drop, International Business Times UK presents a list of other game show disasters.
Who Wants to Be a Millionaire Claims Two Scalps
This clip shows that Wednesday was not the first occasion on which two contestants have stumbled at the start of a game show.
Millionaire Contestant Jumps the Gun
Self-confessed "insomniac" Chase Sampson demonstrates that it is not a good idea to rush past the question "Is that your final answer?"
Mexico?
A maths teacher proves that you do not need to be knowledgeable about all subjects in order to get a job.
Hungary is a Country?
The American game show poses the question "Are You Smarter than a Fifth Grader?" In this case, the answer is no.
You're not Allowed to Walk Away
A misunderstanding over the rules leaves this contestant hanging his head in shame.
Somehow Unsolvable
A Wheel of Fortune contestant cannot quite get the answer - despite having all of the letters.
Say What You See
A Catchphrase contestant displays impressive restraint.
© Copyright IBTimes 2023. All rights reserved.