Wrestlemania 29 saw veteran wrestlers take centre stage, with Triple H saving his career by beating former UFC heavyweight champion Brock Lesnar and Undertaker rewinding the clock by producing a muscular display to upstage CM Punk. The Rock was the only veteran who failed to pull off a win; he went up against John Cena in front of more than 80, 000 fans - the second-largest crowd attendance in the history of World Wrestling Entertainment.
Triple H vs Brock Lesnar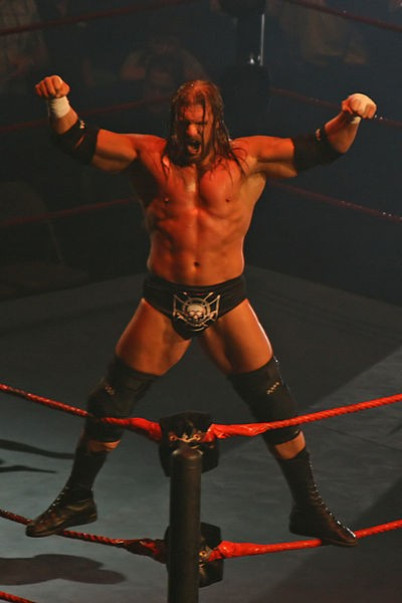 The title of Grudge Match of Wrestlemania 29 went to the bout between Triple H and Lesnar; the fight was merely an extension of a year-long fight to establish dominance. Lesnar beat the 43-year-old Triple H in SummerSlam and also broke his best friend's hand (Shawn Michael) in the lead-up to this match.
Triple H was the clear underdog coming into the match. In addition, he also hinted at retirement if he were beaten by Lesnar. Fortunately for fans of the 13-time world champion, he started briskly and it was a thoroughly entertaining bout.
[Courtesy: GamingXMerks/YouTube]
Lesnar began with several suplexes in an attempt to gain control. Triple H fought back with a sledgehammer only to fall to the Kimura Lock (a technique Lesnar has employed on him before). The match ended after a sledgehammer to Lesnar's head.
John Cena vs The Rock
The Rock came into the match in better shape than Wrestlemania 28 but Cena's agility proved to be the just a little bit too much for the veteran to handle. Cena avenged last year's defeat but this bout was a particuarly special one, for the amount of respect the two fighters showed each other; this is something of a rarity in the world of WWE.
CM Punk vs The Undertaker
The match of the night and the surprise of the night were one and the same. The Undertaker surprised everyone by bringing CM Punk's 434-day reign as WWE champion to an end. More importantly, the win also meant the 48-year-old maintains his winning streak at Wrestlemania. And that stands at an impressive 21-0.
[Courtesy: Massir Saft/YouTube]