WWE: Kurt Angle reveals Bret Hart hurt his 'feelings' by fighting Vince McMahon
Angle will be inducted into the WWE Hall of Fame in April.
Kurt Angle has opened up about a dream fight he tried to set up in 2003. The Olympic gold medallist has revealed that he tried to persuade Bret "The Hitman" Hart to fight him but the latter was not interested.
The former WWE star, who will be inducted into the WWE Hall of Fame in April, in an interview with The Statement Show said that he proposed the fight to Hart and even informed him that he would be doing all the work in the ring.
"I called him in 2003 or [2004] and I said, 'Listen, you don't have to take a bump. Let me do the whole match. I'll do the bumping and feeding. You just stay in there and let's have a great match," Angle said. The 48-year-old left the WWE in 2006.
Angle, however, said he understood why the WWE Hall of Famer declined to fight as he pointed out that Hart had suffered a stroke and then a severe concussion from a kick to the head in a match against Bill Goldberg, which forced him to retire from WCW in 2000.
Because of his condition, Hart knew he "couldn't have the Bret Hart/Kurt Angle match he wanted, so he wasn't willing to do it", Angle said.
"And I get it because me, at 50, I can still go. But 10 years from now, if Seth Rollins came to me and said, 'Hey, let's do this match. I'll do all the bumping. Don't worry about it.' And I'm thinking it's not going to be that good because I can't stay with him," he added.
Hart's refusal to fight hurt Angle's feelings as afterwards the former returned to the WWE and squared off with Vince McMahon. "So, I understand how Bret felt at the time. And it hurt my feelings a little bit because two years later, he wrestled Vince [McMahon]," he said.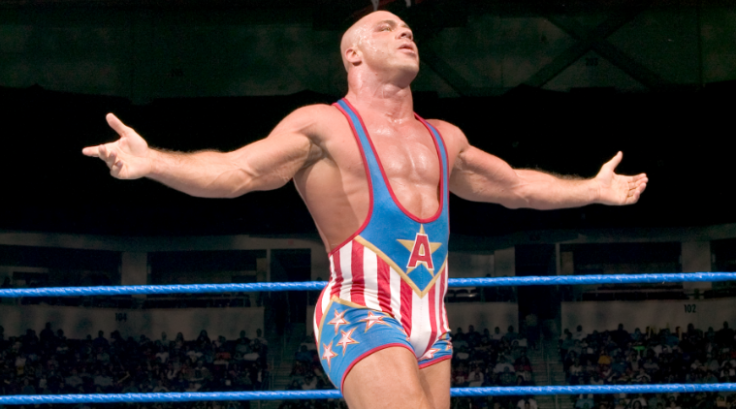 © Copyright IBTimes 2023. All rights reserved.